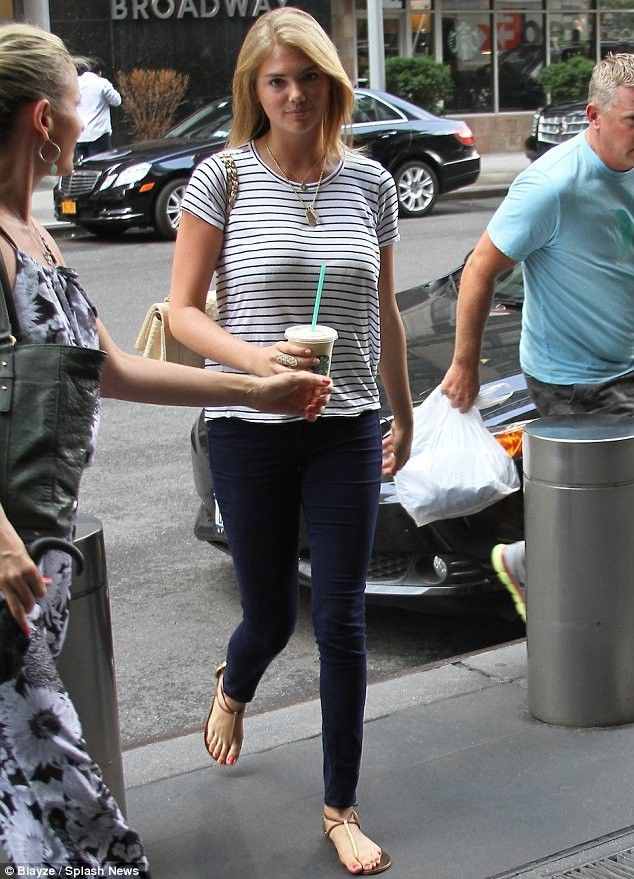 Blayze/Splash News
Strip away the haute couture, the on demand fashion advice, and leave a star with just her wits and you'll be amazed at the horrors that can arise... but Kate Upton proved that one, it doesn't take anything fancy to look absolutely stunning, two, she certainly knows how to dress herself, and three, she's certainly still gorgeous even decked in a baggy t-shirt and jeans!

She rose to fame last year when she landed her first of two Sports Illustrated covers on the trot – and counting.
And while Kate Upton is happy to strip off for the camera, she doesn't feel the need to parade her famous curves all the time.
On Wednesday she looked happy and relaxed as she stepped out for a Starbucks run with pals in New York.

The 21-year-old model kept her ensemble as casual as the outing itself.
She sported a baggy black and white striped T-shirt which kept her body under wraps, but still gave a hint of Kate's ample bosom. (Read More)