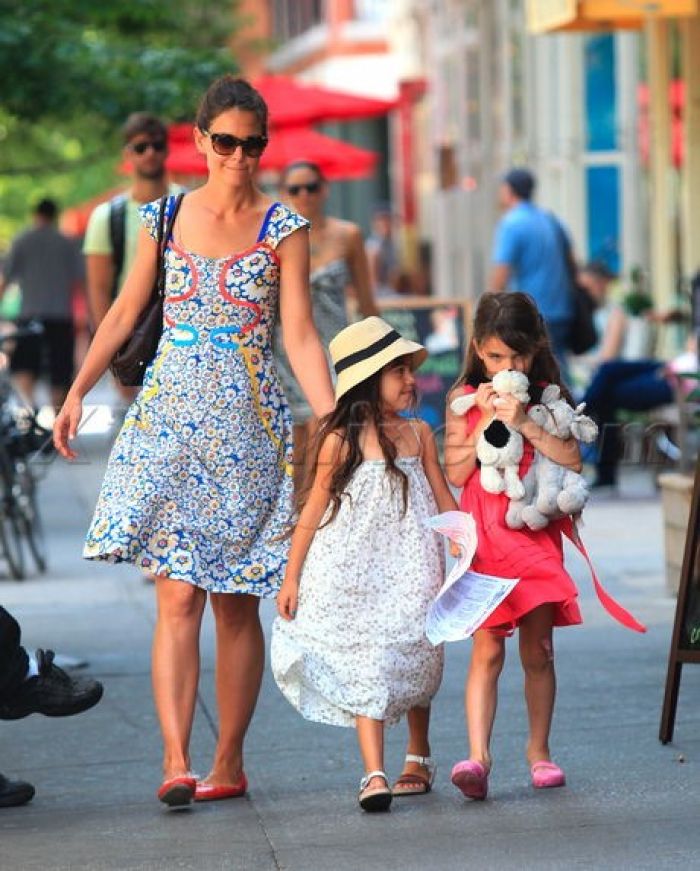 Image via x17online.com
The goal isn't always to look like a superstar, but Katie Holmes went a bit too far in the opposite direction when she chose a festive, whimsical, but altogether hideous dress for a day out with the little ones. With a pattern that would look great on a kid, but awful on a mature woman complete with liens that accentuate a certain missing something, Katie was definitely not at her best.
Katie Holmes took daughter Suri and a friend to the park in New York City, on Sunday. And we can't help but notice, little Suri's found a way to hide from the paparazzi, behind her stuffed animals -- awww!
The trio were bedecked in their finest summer dresses, headed to the park for some fresh air.
Recent reports have claimed Katie is frustrated at her inability to book good acting gigs, while her dating life is also on hold. Despite rumors Katie was dating her Mania Days costar Luke Kirby, recent reports have said they're just friends. (Read On And Check Out Gallery)