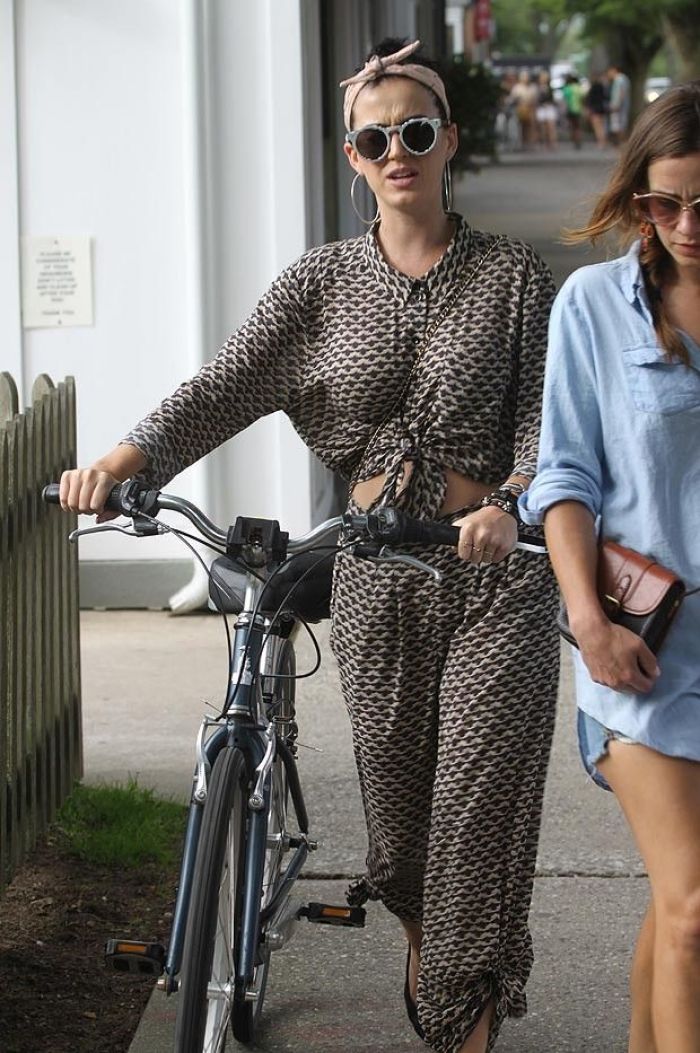 INFphoto.com
Once pop-princess Katy Perry has opted for a pop-pauper look for her newest style. Although the baggy, black-and-white patterned top was almost defensible, pairing it with a matching pair of pants that did the idol no favors was simply too much. The downright horrifying glasses, hoop earrings and headband were merely the nails in Perry's fashion sense's coffin.


KATY Perry ditches her sexy pop princess image as she dresses down in casual style for a day out on her bicycle.
The 28-year-old singer hid her curves with a matching baggy shirt and harem-style trousers as she strolled through New York's East Hampton district pushing her bike.
The on-trend sport-luxe themed outfit - teamed with large hoop earrings, a knotted headband and dark sunglasses - left her looking more like Aladdin's genie than a chart-topping pop star.
Katy has recently been spotted out on a string of dates with ex-boyfriend John Mayer, reconciling their romance after they split for the second time back in March of this year. (Read More)