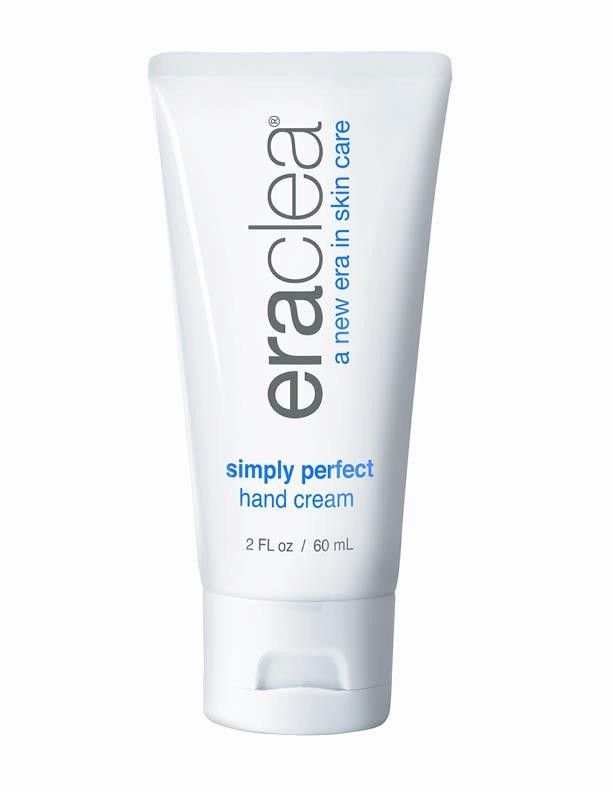 Eraclea
With the cold winter weather upon us, it's time to be sure your skin is well protected. Here are our picks for some of the best skin products to keep you hydrated and looking your best as we kick off 2014:
There's no other body part that really shows your true age than your hands. Keep them protected and hydrated this winter with eraclea's Simply Perfect Hand Cream. We love this luxurious cream that is enriched withthe HylaSpongeSystem and infused with lipids and vitamins. What does that mean for you? Your hands will continue to be hydrated for up to eight hours leaving them feeling soft and smooth instead of dry and cracked.
While the holiday season has passed, the snowy winter months are still upon us, which means we need to keep our face hydrated. Now, envision a product that provides hydration while at the same time prevents wrinkles. Meet G.M Collin's A.G.E. Total Defense, a luxe moisturizer that targets cellular damage, restores the skin's elasticity and evens out skin tone. The result? Skin is brighter, refreshed and rejuvenated.
Decleor recently launched its Nutridivine Collection, which features the Nutriboost Ultra Cocooning Cream. This super luxurious face cream is just as amazing as it sounds. Apply to clean skin to provide extra nourishment and moisture. It is designed to boost lipid production, restore water balance, brighten the complexion and promote cell renewal, all while wrapping dry skin in a protective cocoon. After just a few applications, our skin looked brighter and more rejuvenated.
Carita Paris has just unveiled its most impressive product yet – Beauty Diamond. The anti-aging eye treatment, which retails for $380, includes two products designed to treat eye problems during the day by boosting cell metabolism and diminishing dark circles and at night while repairing the cells.
When it comes to overall body moisturizers, we love The Body Shop's cranberry joy line, which includes a sumptuous body butter. This rich cream not only smells incredible but provides the ultimate hydration for dry legs, hands and feet.
G.M. Collin
Decleor
Carita
The Body Shop