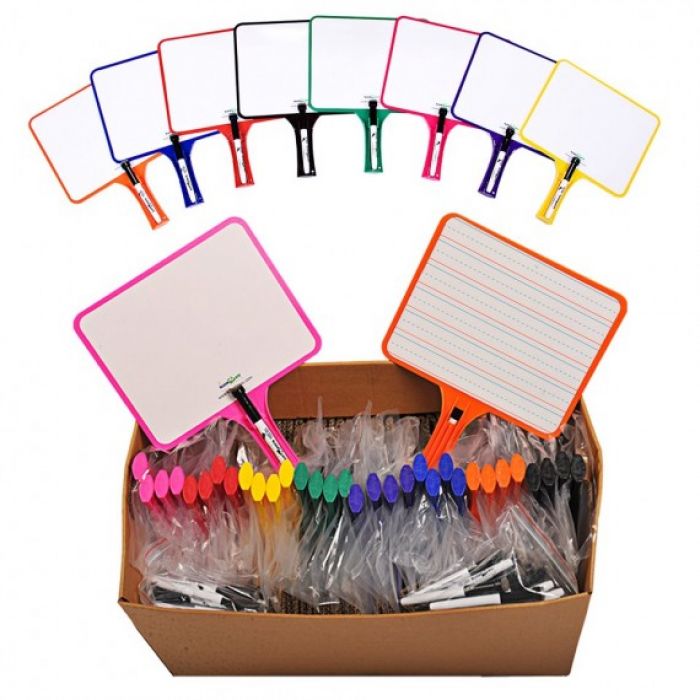 KleenSlate
Now that summer is finally here and families are planning vacations, it's time to think about how to keep kids occupied on those long road trips.KleenSlate's dry erase paddles just might be the solution designed for kids to either just doodle on their own or play games with each other.
The KleenSlate Dry Erase Paddles were created by teacher Julia Rhodes as a way to "put the paddle back in school" but this time in a fun way. The two-sided paddles are designed as a means for learning and communication.
We love the lightweight design and fun size that is great for parents and kids alike. Each paddle contains dry-erase markets that are easily inserted right into the handle. It's a fun way to keep kids engaged, is environmentally friendly and easy to clean (simply use a microfiber cloth or wash with soap and water). The markers are also non-toxic, low-odor, and the points don't push in.
The paddles come in a variety of fun colors and have sheets with handwriting lines, which are great for kids to practice writing and continue learning while in route. For more information, visit www.kleenslate.com.