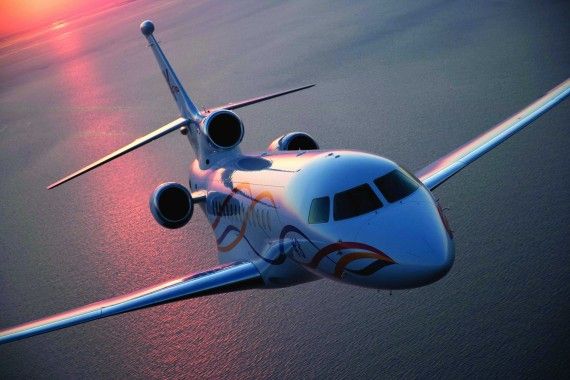 Iíve grown weary of summer.
The family holiday was, at one time, something I loved and anticipated, but with commercial travel becoming increasingly complicated, I am discouraged from even trying. Long lines, connecting flights, layovers, multiple kids, pets (who have to stay at home), and of course, SECURITY Ė todayís family holidays are now defined by these tiresome experiences.
As President of global air charter provider, Air Partner, I have a full understanding of the value of private aviation and its growing accessibility to families. Keeping the family together and, just as importantly, making that travel time count has many families turning to private aviation for relief.
And as a frequent flyer myself, it is easy to understand why. My job (and my passion) is aviation, in all forms. I travel thousands of miles per year by scheduled service to destinations across the globe, for both business and leisure. Trying to keep up with an incredibly hectic schedule and two children of my own, I know first-hand how precious family time is and even more so, how difficult it is to achieve using commercial service.
Holidays have changed. Where the world has opened up to families with the onset of unique travel opportunities, commercial travel appears to be closing its doors. Whether it is seat issues, separate flights or limited service, changes to commercial service do not enable for a smooth transition making it increasingly difficult for families to fly together, much less stay together. Most recently, several of the major carriers have eliminated pre-boarding for families with small children and even increased the cost for families to sit together. As airlines continue to eliminate privileges and passengers become a minimizing concern, the family seems to place dead last on commercialís list of priorities.
With all of these commercial limitations, families have begun to stay closer to home for their holidays. However, private air charter offers a promising alternative. With the advent of charter as a lower-priced alternative to jet ownership, families are turning to air charter as a solution for keeping the family together. Imagine no lines, security stops, delays, random seating, baggage issues, or stress. Understandably, thatís impossible to do when thinking in commercial terms, but charter makes those issues irrelevant. Air charter doesnít just facilitate the family holiday Ė it is a vacation in and of itself.
To put this in perspective, Iíve outlined a few popular destinations and their prices to demonstrate Ė perfect for weekend getaways with the whole family:
New York City Ė Disney World (Orlando)
† † † † † LIGHT JET (seats 7): $11,000 - $13,500
New York City Ė Nantucket
† † † † † TURBOPROP (seats 7): $4,500 - $6,500
† † † † † LIGHT JET (seats 7): $6,500 - $8,000
New York City Ė Marthaís vineyard
† † † † † TURBOPROP (seats 7): $4,500 - $6,500
† † † † † LIGHT JET (seats 7): $6,500 - $8,000
† † † † † TURBOPROP (seats 7): $4,500 - $6,500
† † † † † LIGHT JET (seats 7): $6,500 - $8,000
† † † † † TURBOPROP (seats 7): 4,500 - $6,500
† † † † † LIGHT JET (seats 7): $6,500 - $8,000
Iím truly amazed at how prices in the private jet industry, heralded by customer service, have become so reasonable and how awareness is really driving popularity. Happy travels, and may the family holiday be rediscovered.