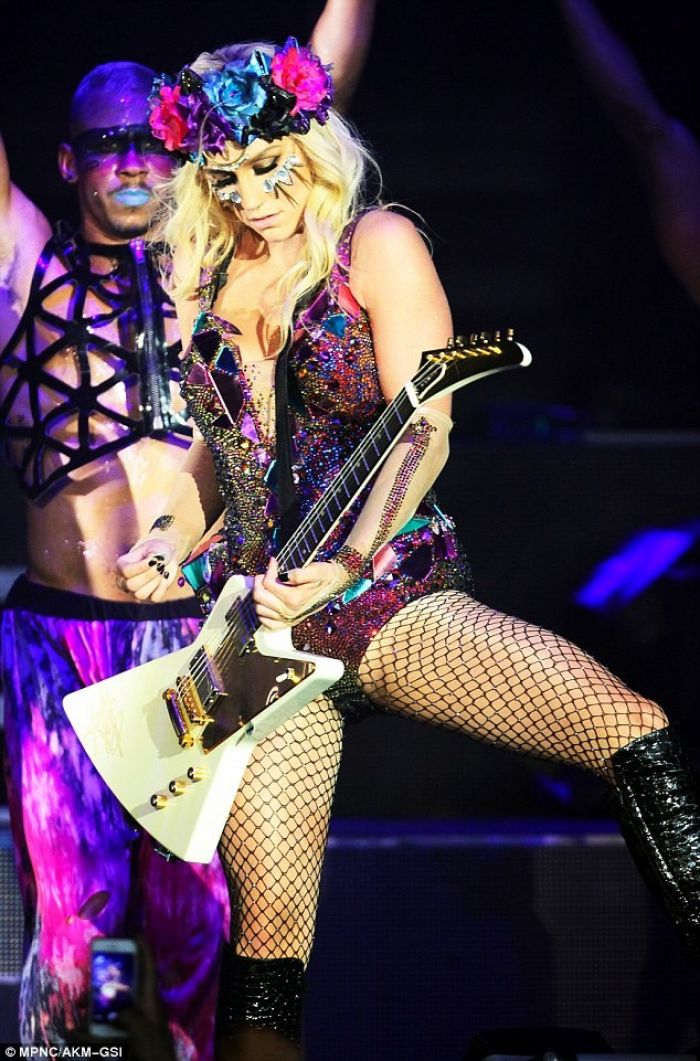 MPNC/AKM-GSI
Ke$ha never makes critiquing fashion easy. Take her latest Warrior stage outfit as a classic example: combining a certain Pocahontas look with a classic Modonna style, Ke$ha's glittered purple and black dress was a sexy synergyof new and old. But did the ensemble work? It's hard to say. What's clear, however, is that it was a hit amongst her fans, and that's really all that matters.


This bold songstress proves over and over again that she sure is a 'warrior' when it comes to style.
Ke$ha continued taking the world by storm on her Warrior tour as she hit the stage in Atlanta on Friday night, clad head to toe in an daring, glittery, butt-kicking ensemble.
The 26-year-old looked to be combining rockstar-cool with psychedelic hippie-chic as she created her very own unique style, as always.

The blonde singer was scantily clad in a leotard, heavily laden with all sorts of jewels and bling.
Her color scheme was purple, pink and blue as well as heavy dashes of silver, as she shone on the stage like a disco ball. (Read More)