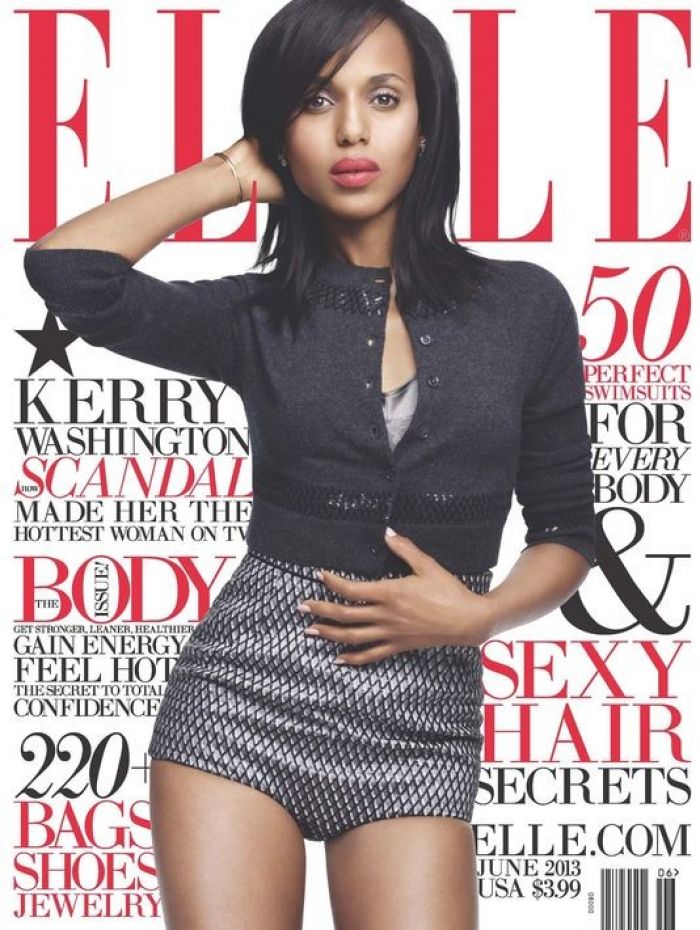 Horst Diekgerdes/ELLE
Most well known for her stellar role in "Django Unchained," Kerry Washington is being featured in the June edition of "Elle." Moving away from the normally tough exterior portrayed by her onscreen personalities, Washington looks amazing in the fashion magazine, but did anyone expect different?
 
It's always interesting to learn what the stars might have been had they not become actors, and in the case of Kerry Washington it's pretty far from her current reality: clinical psychologist.
Yes, that's the career she thought she'd pursue, she tells Elle magazine, where she's on the cover of the June issue and poses for her first-ever fashion magazine spread wearing Marc Jacobs.
"I imagined I'd be a clinical psychologist, with a focus on how performance shapes identity," she says in the interview. "I'd figure out ways to use role-playing in the healing of people." Read More