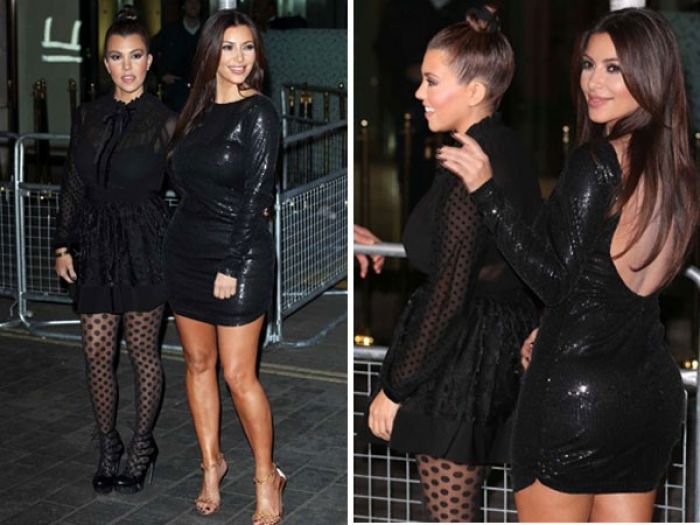 Splash News
The profit-minded Kardashian sisters are in London promoting their new fashion line created for the Dorothy Perkins retail chain. Designed specifically for "curvy" girls, the new line by the sisters is one of many aspects of the fashion industry that are focusing on plus-size clothing right now.
They've taken L.A., New York, and Miami, and now The Kardashian sisters are taking London by storm, with the launch of their new fashion line for Britain's high-street clothing chain Dorothy Perkins.
Kim and Kourtney left sunny Miami behind, arriving in London earlier this week to promote the aptly named Kardashian Kollection — but they didn't leave their great style behind.
The posh pair made a chic appearance at an event to celebrate the launch of their clothing line on Thursday.
Though she wasn't able to join her co-designers for the launch, Khloe Kardashian will join Kourtney and Kim in London on Saturday to meet fans at a promotional event at the Westfield shopping center in West London. Read More