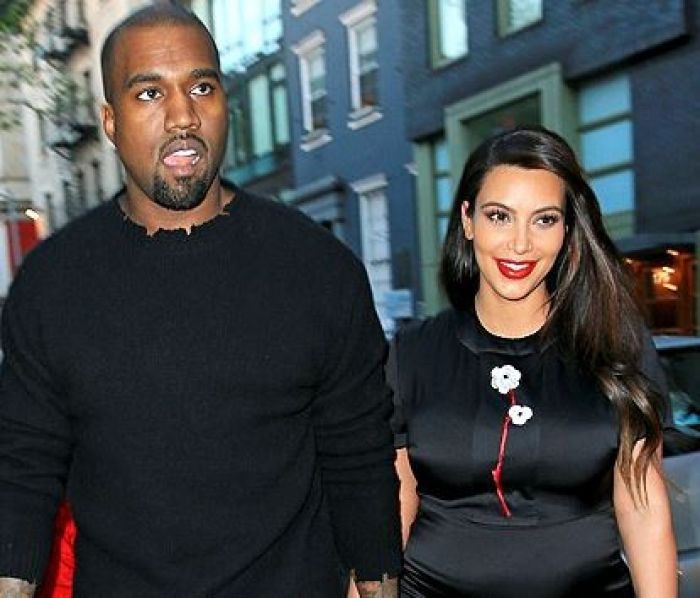 Jackson Lee/Splash News
Oh to be a fly on a wall during this dinner meeting... Queen of everything in the universe of fashion invited Kanye West and Kim Kardashian to a quiet meal where they discussed... something only the three of them know about. Hopefully Wintour used the time to compliment Kardashian on her wonderful shiny black dress, because that thing is deserving of the highest praise ever. Right?
 
The Devil wears Prada -- and so did Kim Kardashian for a meeting and meal with Anna Wintour herself. With rapper/designer beau Kanye West at her side, the pregnant reality star, 32, was photographed going into the Vogue Editor-in-Chief's NYC home the evening of Sunday, May 5, for an intimate dinner. (A source confirms to Us Weekly that the couple dined with the fashion and magazine icon.) See more photos of Kimye in NYC.
Before heading out, the expectant brunette shared her latest pregnancy look -- one that hopefully impressed the legendary tastemaker -- via Instagram. "Prada kinda night! Style by rushkabergman BigLove." Read More