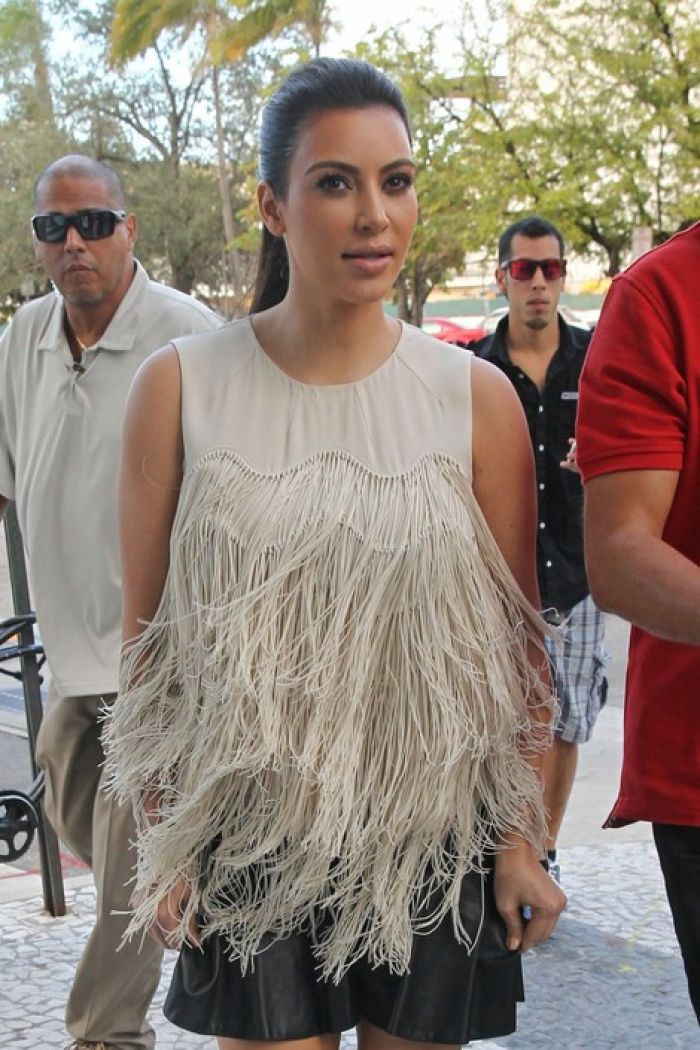 PacificCoastNews.com
Holy moly, what was Kim Kardashian thinking wearing this frayed top out in public? In fact, I can't think of a single place that throwing on a tank top like this. While she normally wears stuff that you might see women wearing at a big-city downtown night club, but this is just unacceptable. All I can think of when looking at this top is the way seaweed sways in the ocean; it just isn't fit for wear by a celebrity that many look to for fashions and trends.
We spotted Kim Kardashian and her good friend Jonathan Cheban heading into the restaurant Serendipity in Miami, Florida, on Tuesday. The reality star made a statement in a very interesting outfit.
Kim wore a fringed cream-colored sleeveless blouse and a black flared-out skirt. She paired the look with black strappy sandals.
Despite her questionable fashion statement, Kim must be satisfied knowing that she's one of the most popular people in the world. Yahoo! just revealed she was the most-searched person on the website this year. In fact, only the election and iPhone 5 beat her in overall searches. Read More