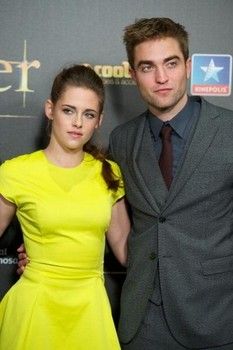 Getty Images
According to a new report in US Weekly, Kristen Stewart and Robert Pattinson's relationship is in a fragile state. Not surprising considering Stewart cheated on Pattinson, breaking any trust Pattinson had in her. What do you think - can they weather this storm or do you think too much has been broken?
"Twilight" lovebirds and co-stars, Kristen Stewart and Robert Pattinson are still having some relationship issues now that they are back together after the famous cheating scandal.
A new report from Us Weekly on Friday claims that the famous couple are still reeling from Kristen's cheating this past July and Robert remains "haunted by her betrayal." Apparently, the British actor has been acting out in some "unseen ways," according to sources for the magazine. Read more about the state of the couple's relationship.