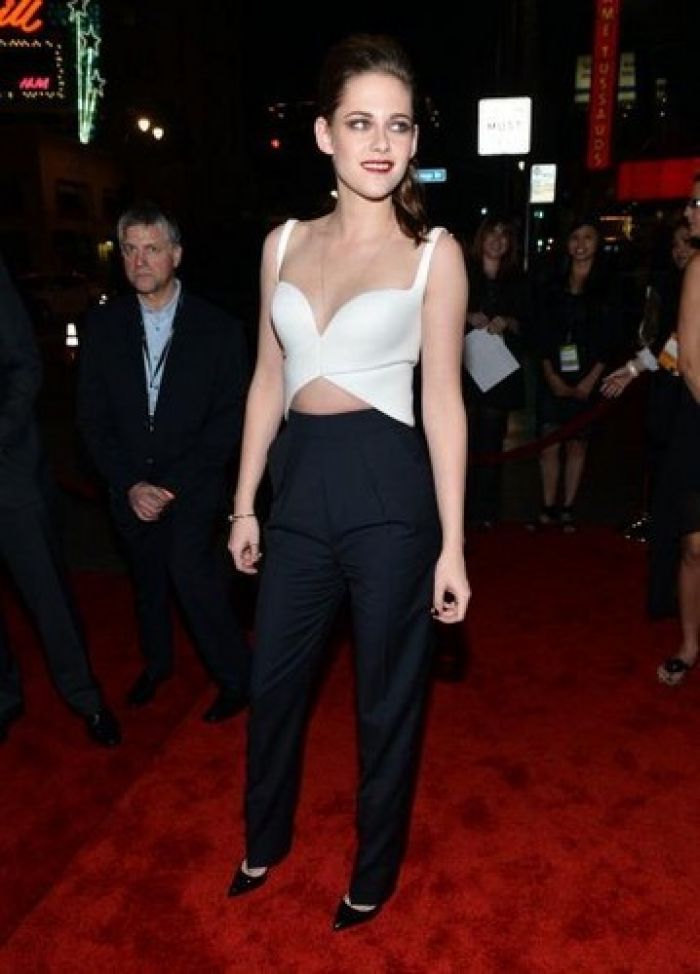 Getty Images
People keep talking about Kristen Stewart like she is one of the most fashionable people in Hollywood, but I just don't see it. Yeah, I'll give her points here and there, especially when credit is due, but referring to this Balenciaga cutout jumpsuit as "elegant?" Come on, now, there are truly elegant actresses out there who not only dress better but are better actresses as well.
Since the wildly popular Twilight franchise skyrocketed Kristen Stewart to the top of Hollywood's A-list, the actress has made her mark in the world of fashion by making tomboy style both trendy and effortless.
Stewart often has traded corsets for converse and stilettos for sneakers, but during Saturday's AFI premiere for On the Road, the actress stunned in a Balenciaga look that blended laidback lounge with catwalk couture.
Stewart wore a midriff-baring black-and-white cutout jumpsuit by Balenciaga that showed just enough skin to be daring without being over the top. She complimented the look with a sleek pair of patent Christian Louboutins and modest jewelry. Read More