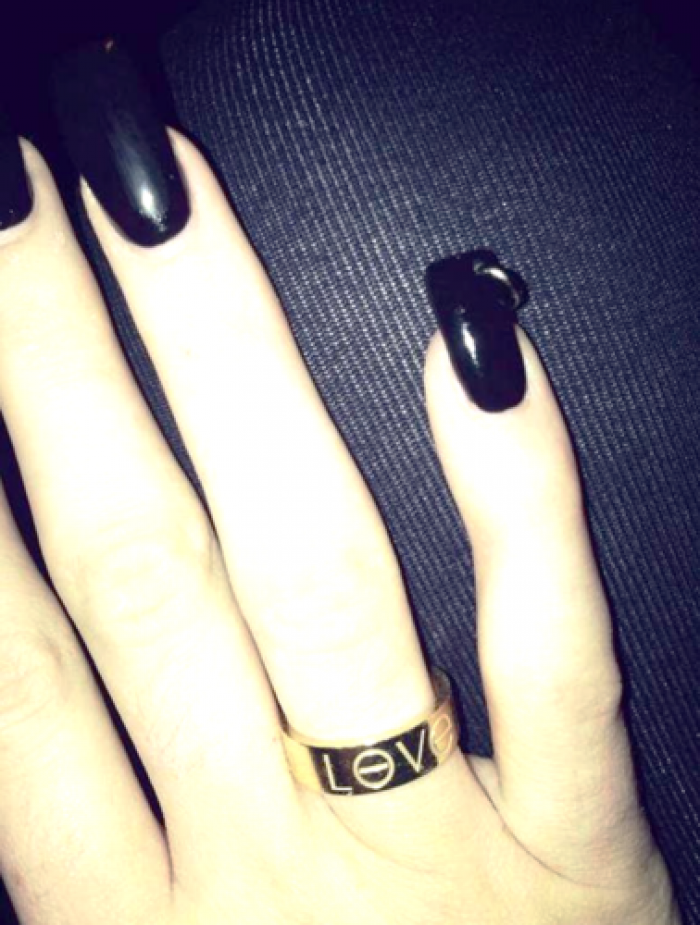 Photo: thestir.cafemom.com
Piercings are a subtle sort of fashion accessory. They're useful as something small that catches the eye and breaks up symmetry... but when it's a tiny ring in the oddest of places – a fingernail – as with Kylie Jenner, it really makes you wonder why you'd go through all the trouble. Still, Jenner is pioneering new grounds with her unique nail piercing, and who knows, it may even be the next big thing... but probably not.
Kylie Jenner has gone where no nail maven has ever gone before, rocking the pierced nail.
For many of us, we did not even know this look was possible and could change nails as we know it. But the 15-year-old model, who is the rumored girlfriend of Jaden Smith, proved that she can revolutionize the game.
According to the Huffington Post, the "Keeping Up with the Kardashians" star took to the social media site to show off her embellished black talon nails. It was described as a "witchy punk look." (Read More)