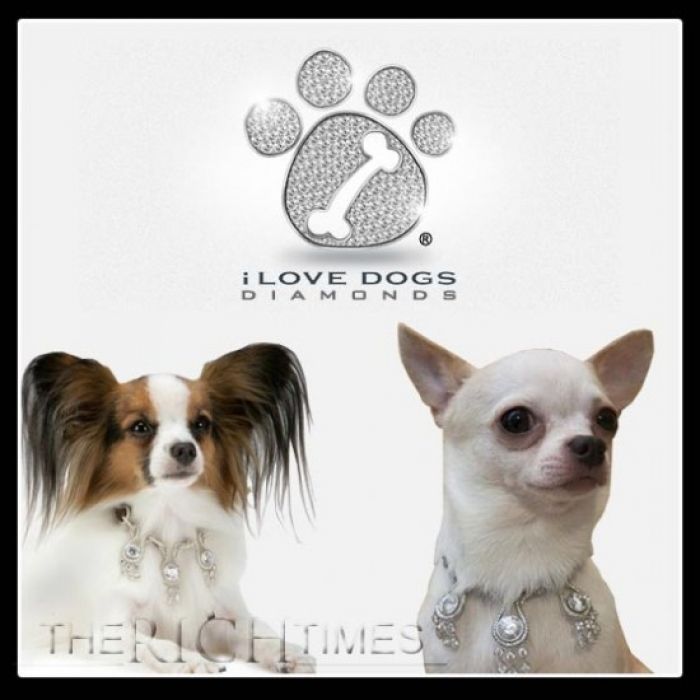 Dogs of rich owners have been no strangers to luxury in recent years. Take the number of luxurious pooch hotels that have popped up for instance. Similarly, there have been instances where pet owners have purchased jewelry worth thousands of dollars for their prized pets (Yorkshire Lola is a case in point). What used to be something that only the rich and wacky did is slowly becoming mainstream. The La collection de Bijoux is testament to the demand. It is a collection of expensive collars meant for dog owners who want only the best for their pets.

The collars are the ultimate in luxury, having been coated with diamonds and sapphires with prices that range from $150,000 to a staggering $3.2 million (Amour, Amour). The latter is actually the most expensive dog collar in the world. It holds a stunning three tiers of diamonds with 1,600 diamonds overall. With 52 carats on your dogs collar, expect a lot of dog-nappers interested in making off with your best friend. Named as the "Amour, Amour" , Forbes Senior Editor Matt Miller calls it the Bugatti of Dog Collars .


The range has been created by 'I love Dogs Diamonds' who customise each collar for the dog. This means that the final product is ready about 8-12 weeks after the order is placed. The diamonds comes with a GIA certificate to ensure authenticity.  

This article was originally written on The Rich Times ; to view in its entirety with images & Video, click here.