TAN TAN photos for ARTIFICE
Zang Toi, "La Vie D'Amour" Spring 2013 Collection
Mercedes Benz Fashion Week/New York
By Pikke Allen
The music begins and transports you to another time in some distant memory to a place in the South of France, the Riviera. The sound of a band and distant French singer is heard and puts you in the mood for the gowns that begin to sweep down the runway. Zang Toi has imagined a sort of time when his ladies simply glided, not walked, from room to elegant room in their finery. Each gown was an expression of this unique woman who had some character, some style, and when she spoke French or perhaps in broken English, she had something terribly witty to say. The time is the 1960s and 1970s before the harsh lights and blaring music of Studio 54 had crossed the Atlantic. The nightlife in the South of France at the time was charming, though perhaps a bit sedate. People migrated from Villas to Cafes, visiting friends and enjoying parties and dances with friends or lovers. A handsome man in casual evening attire enters onto the runway, to start the show with an air of sexy anticipation. This was all part of this hot summer mood created on the runway. Zang Toi's array of evening gowns and shorter cocktail pieces were intended for either a late lunch or a cocktail party The model's bouffant "up-dos" were reminiscent of those tall willowy models from London or Paris who populated the discos. The collection, while having some spectacular highlights, was very uneven, and somewhat haphazard. From black satin strapless "Barbie Doll" looks to a lavender crepe Red Carpet dress with a huge a crystal neckpiece (The best piece in the show) but the cocktail suits with boots, and garish 1920s hose were simply out of place. His most successful dresses were the ones that were simply cut with enormous fishtail skirts with cut away bodices, strapless or open backed with various types of ornament. At one point a black satin version was appliqued with large 19th century soutache trim. A fine idea, but one that would have been better on the broadway stage. A few shorter ensembles were evident for the luncheon hours, but they had already been done many times before by designers like Givenchy, Valentino, or Paco Rabanne. Zang Toi, who is obviously a designer for the social set showed some lovely things but as an overall collection of clothes for Madame to pack for her trip, there was many gaps in the collection. There were no short suits that looked appropriate for the climate, nothing for the beach or pool or lunchtime that was a bit more casual, more wearable. I am not sure that Mr. Toi has ever been to the French Riviera, as his choices were decidely too formal and urban though some were spectacular in their conception.
Now, my reference point when I am confused, is always the movies. I couldn't help but be reminded of the brilliance of Edith Head, who designed Grace Kelley's costumes for "TO CATCH A THIEF" directed by Alfred Hitchcock. When she steps out into the Carlton Lobby in her black and white graphic pool attire, complete with a chic black swim/body suit covered by a full white linen skirt overskirt, a sun hat and matching bag, you can understand why Cary Grant's breath is taken away. She's simply so chic, that he is speechless. I wish Zang Toi's collection has reflected more of these sport ensembles with a balance for the evening wear, for which he is known. If he could spend a rainy weekend watching several of Hollywood's greatest fashion films, I think his vision would have been more complete.
Editor's Note: To see the entire video, head over to "THE CUT" at the NEW YORK TIMES, their new fashion portal and check it out by putting in Zang Toi into the search box.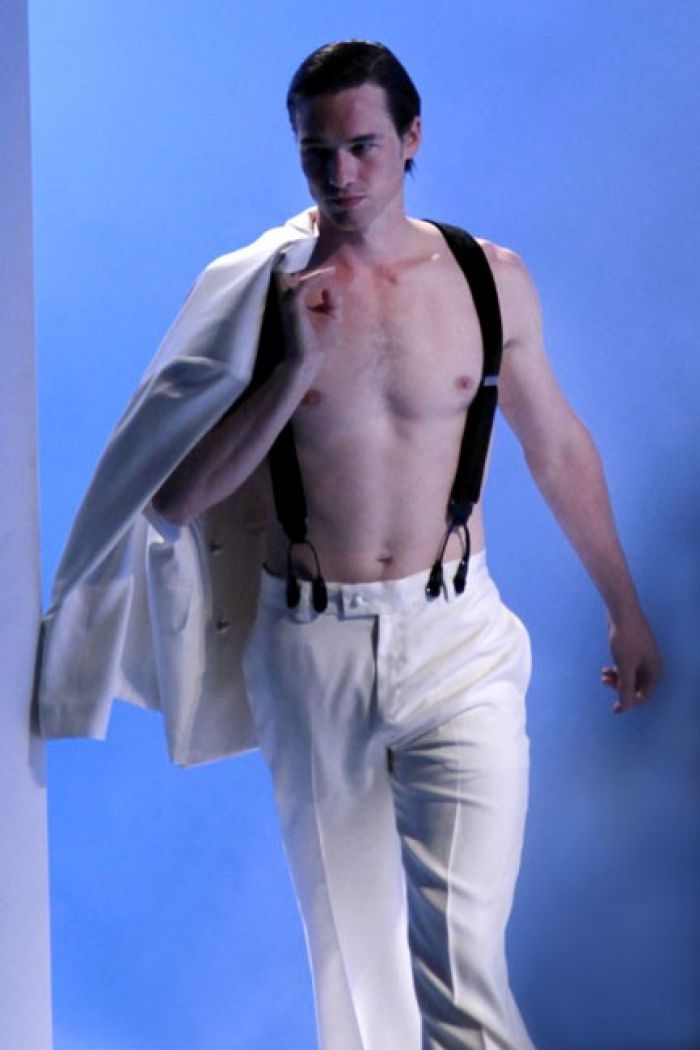 Tan Tan Photos for ARTIFICE
Zang Toi Spring 2013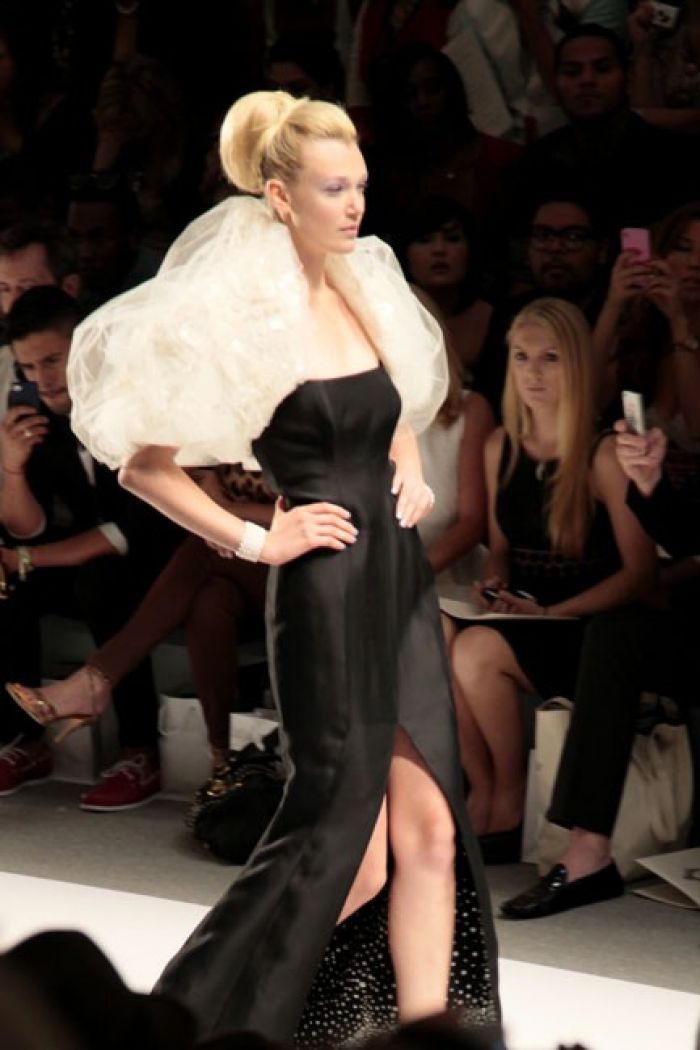 Tan Tan Photos for ARTIFICE
Zang Toi Spring 2013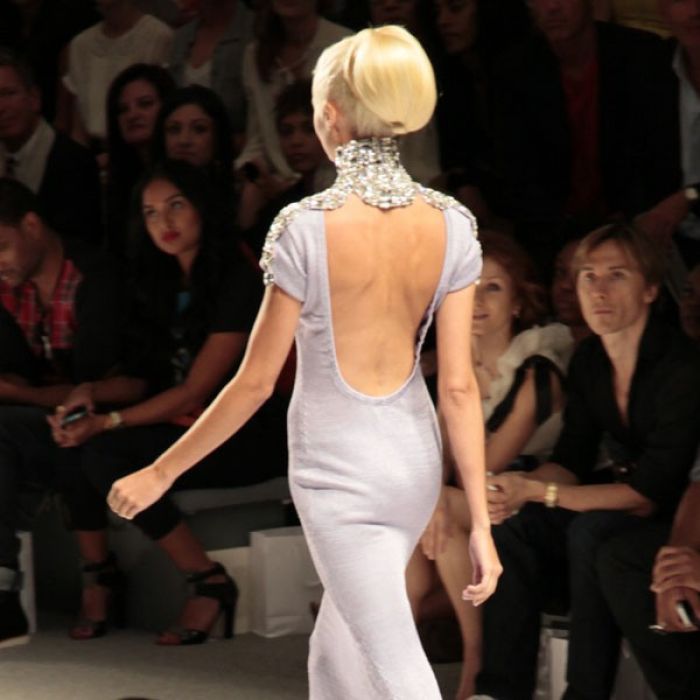 Tan Tan Photos for ARTIFICE
Zang Toi Spring 2013