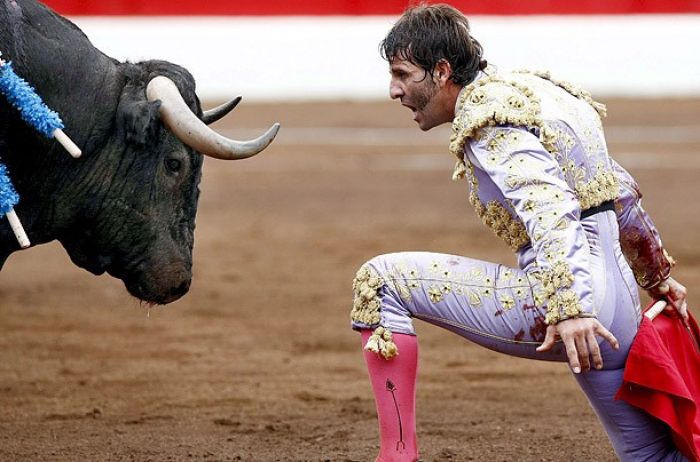 Photo by Alberto Aja/EPA
A controversial sport or not, no one can contend that Spanish bullfighting carries with it a unique flair for style, and now some of the world's hottest haute couture fashion houses like Armani and Lacroix are targeting the illustrious Spaniards for a suite of new form fitting and striking outfits.
Leading fashion houses, including Lacroix, Armani and Victorio & Lucchino, are creating colorful, comfortable and imaginative outfits for some of Spain's top bullfighters.
Some of the outfits have been inspired by the works of Goya and Picasso, giving bullfighters a new luster as they take the ring.
The designers have produced exclusive outfits for such bullfighters as Cayetano Rivera, Antonio Chamaco, Enrique Ponce, Javier Conde and Antonio Ferrera. (Read More)