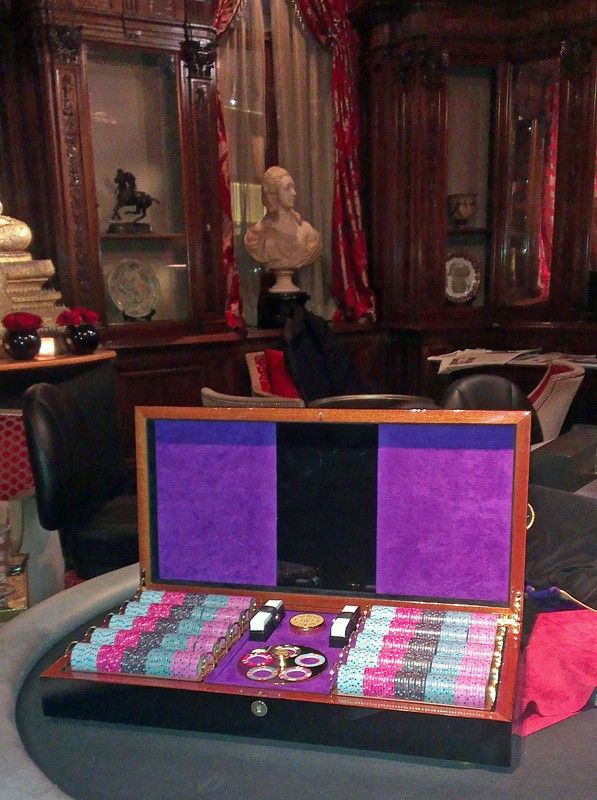 LLW
Les Ambassadeurs, known as Les A is probably the most elegant and exclusive casino in the world. based in a former house with a history as illustrious as the casino it hosts.
The house, No.5 Hamilton Place, built in 1805, the same year as the Battle of Trafalgar, is now a Grade II listed building. The original house was remodelled in 1878 by the owner Leopold de Rothschild, adding fabulous carved woodwork in the Library and stairwell by Chevalier Rinaldo Barbetti, and marble work based on the four seasons in the Marble room by Edmund Parris. The house has played host to numerous figures of Royalty, politicians and men of power throughout its history
In 1950 the club founder, John Mills, relocated Les A from Hanover Square to No.5 Hamilton Place thus beginning its modern history. Since this time the club has had various owners all of whom have served to increase the international reputation of the casino as amongst the most exclusive in the world.
Lancelot Lancaster White was recently invited to the casino to have their upgraded Luxury Poker Box put under the scrutiny of the club's staff, after careful consideration it was given a resounding thumbs up, making it the world's finest Luxury Poker Box in the world's most exclusive casino.
The result was a great reward for the time and effort spent in re-development and design, with attention given to every single detail. There are still more additions to be made as this work never really ceases. The trial to find better materials, design and finishes never ends
LLW
Dealer Chip on Luxury Poker Box