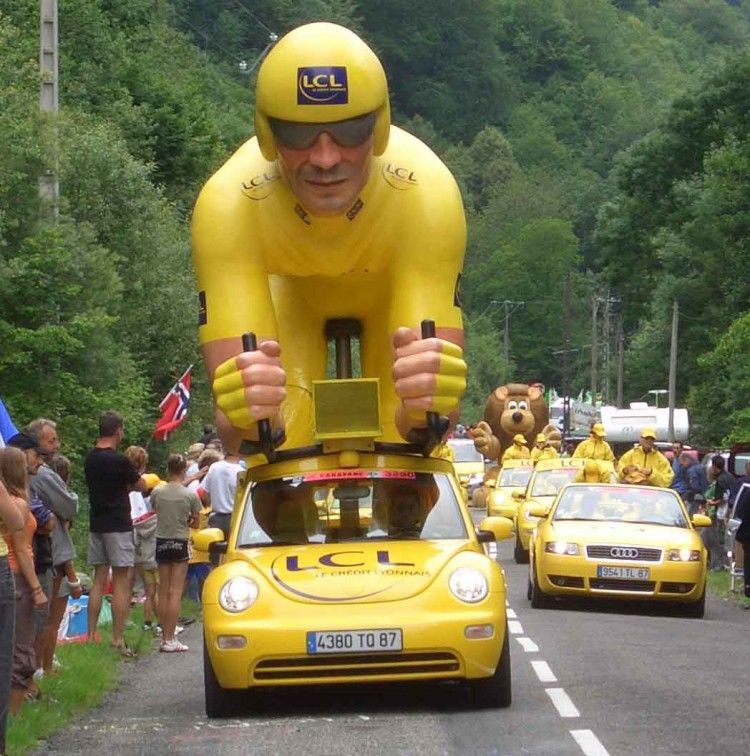 n/a
As the summer approaches I reminisce on the fantastic start to my summer last year being present at the Tour De France final on the 'Champs-Elysees' in Paris. When the opportunity arose to take a short break in Paris for the end of the Tour De France I could not turn it down. I have been a cycling fanatic for many years; the Tour De France is the biggest annual event in any cyclist's calendar and is one not to be missed! The opportunity to see fantastic British cyclists such as Bradley Wiggins and Chris Froome up close was a definite deal breaker!
Fortunately for me the weather in Paris was glorious, the day of the final was met with a beautiful sunny day making the final even more memorable. Although the 'Champs-Elysees' was 'jam-packed' full of locals and tourists waiting to catch a glimpse of their favourite cyclist, nothing could take away from this exhilarating experience and when I couldn't see the race I caught up with the latest at Youwin betting news. The atmosphere on 'the beautiful avenue' and in Paris itself was like nothing I have ever experienced. After 20 days of what can only be described as one of the most gruelling physical pursuits, it was all about to come to an end with one man claiming the title.
Never would I have guessed that I would witness the first British man to win the Tour De France, the pride I felt to be British and to witness Bradley Wiggins make an event in history is something I will never forget. Apart from witnessing every cyclists dream, it was also an amazing experience to visit the French capital hosting such a prestigious event.
My Tour De France experience was made even better by the fantastic accommodation I stayed in. I stayed at the wonderful Rochester Champs-Elysees; the location was fantastic as I was a short distance away from the centre of Paris, so everything was in walking distance. My room was immaculate and great value for money, I couldn't have asked for a better place to stay on my trip to Paris. And of course I couldn't have gone to Paris without experiencing the quaint, little street cafes that serve the most amazing French breakfasts. Although a little expensive, the traditional French cafes boast a fantastic variety of patisseries and serve the best coffee!
As I look back over my trip to Paris I am filled with disappointment that I cannot experience the Tour De France final once again this year. However being there when the first British cyclist stole the title is something I will never forget. I recommend visiting France at this time of year as you do not have to be a cyclist to enjoy the buzz and atmosphere which the Tour De France generates, it is a fantastic experience for all ages.
n/a
n/a