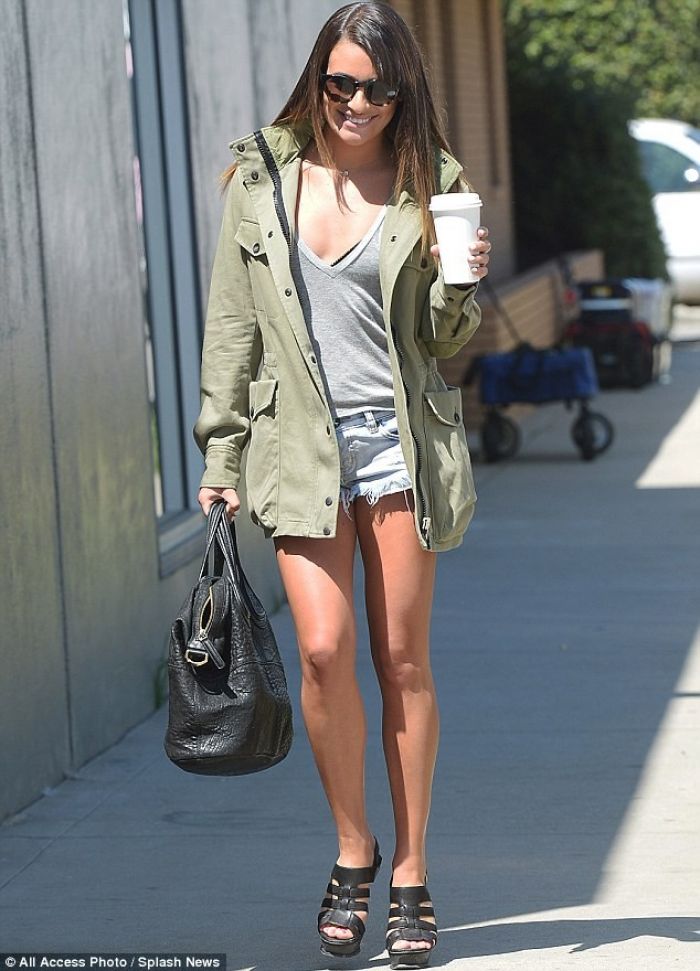 All Access Photo/Splash News
Yes! Now this is how you were casual styles! Lea Michele showed up for her Glee photo shoot looking like she was already on set: sexy, uncompromising, and completely comfortable. With great color coordination and a carefully crafted not-enough-time-to-care attitude, she carried the outfit like no one else could.
She may only be 5' 3".
But Lea Michele's legs certainly looked long and lean as she strode to a Glee photo shoot on Friday.
The 26-year-old actress beamed under the Los Angeles sunlight as she headed to a studio to reunite with her fellow Gleeks for season five promotional photos.

The Broadway actress-turned-television powerhouse donned a loose deep V-neck T-shirt that revealed a hint of a black bra.
Her blouse topped a pair of uber-cropped cut-off jean shorts that revealed nearly the entirety of her toned pins.
Extending her tan legs even further was a pair of black strappy platform heels. (Read More)