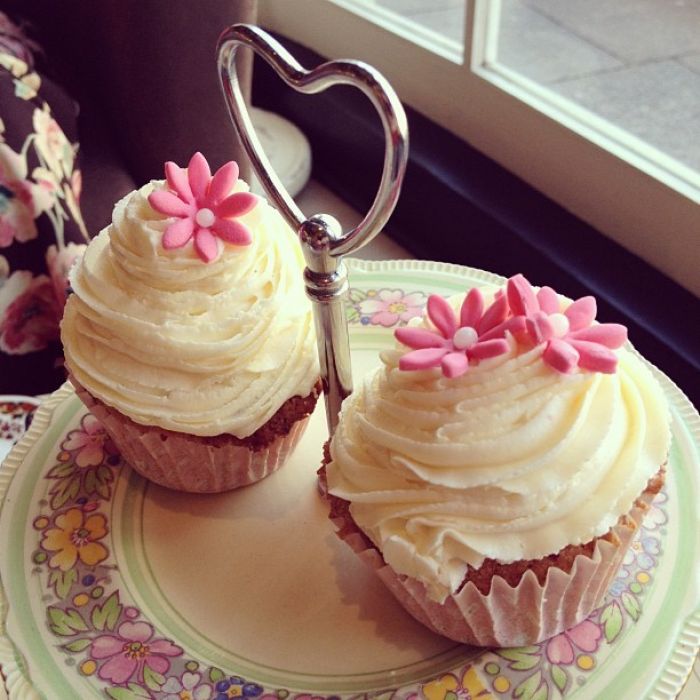 LuxeGuru Media
You would think that a genteel market town like Farnham, a stone's throw from Jane Austen Country, would be awash with olde tea shoppes, but until the opening of 20-year-old Natalie Steward's Vintage Cake House on Downing Street last year, the truth is it was something of a desert on the tea-and-cake front. 
No one has a sweeter tooth than my mother, so as soon as I clocked the new signage and towering cake models in the window we were in the door and settled on the sofa. The decor is not-so-shabby chic with elegant gilt mirrors, candy-floss striped walls and distressed dressers piled high with properly vintage china by Paragon, Royal Winton and others. It's glamorous, and chintzy without bringing you out in a rash. I especially love that the china is genuinely vintage - rather than modern-trying-to-be-retro - and everything is in amazingly pristine condition.
'Vintage Tea' calls to us from the Marie Antoinette inspired Let Them Eat Cake menu, promising finger sandwiches of your choice from the main menu, plus a fruited scone with jam and clotted cream, and a slice of cake - all washed down with a pot of tea. A little disappointingly they're out of smoked salmon, but it is approaching last orders.  Instead, I go for egg mayonnaise and rocket, while my mother has Wiltshire ham with whole grain mustard.
The pastel vintage sign and cluster of daisy-topped confections on the counter not so subliminally plant cupcakes in my mind, and I'm not leaving without one. May I substitute cake of the day for a cupcake? Of course, no problem. My mother can't resist one of the fabulously plump almond croissants. 
Our tea is true to its name, beautifully presented on a cornflower-strewn vintage cake stand. I especially love our heavy basket-weave teapot - with loose leaf tea, naturally. The egg mayonnaise is perfect - light, summery and super fresh; the Wiltshire ham flavoursome and off the bone, both sandwiches filled generously and properly satisfying.
The freshly baked scones are just as good. Only the cupcakes don't quite live up to their looks. The taste's there but they're a little dry and on the heavy side, and mine is over baked at the bottom. I am a hard taskmaster when it comes to cake, having been throughly spoiled by my old schoolfriend Sue McMahon's incredible award-winning creations. She is not the author of Cupcakes and veteran Cookery Editor of the UK's bestelling Woman's Weekly Magazine for nothing.But, replete with sandwiches and clotted cream, and with Cole Porter and Billie Holiday gently lulling me into a sugar coma, I can forgive anything. 
The Vintage Cake House really is a breath of fresh air in Farnham and as well as reasonably priced bespoke wedding cakes and favours (cakes start at £275), they can cater for birthdays, hen parties, baby showers and corporate events.
Best of all, you can throw your very own vintage tea party starting at £14.95 per person with vintage china supplied.
Vintage Tea £7.95 per person (served from midday to 4pm)
The Vintage Cake House, No. 5 Downing Street, Farnham, Surrey  GU9 7PB
+44 7891 034382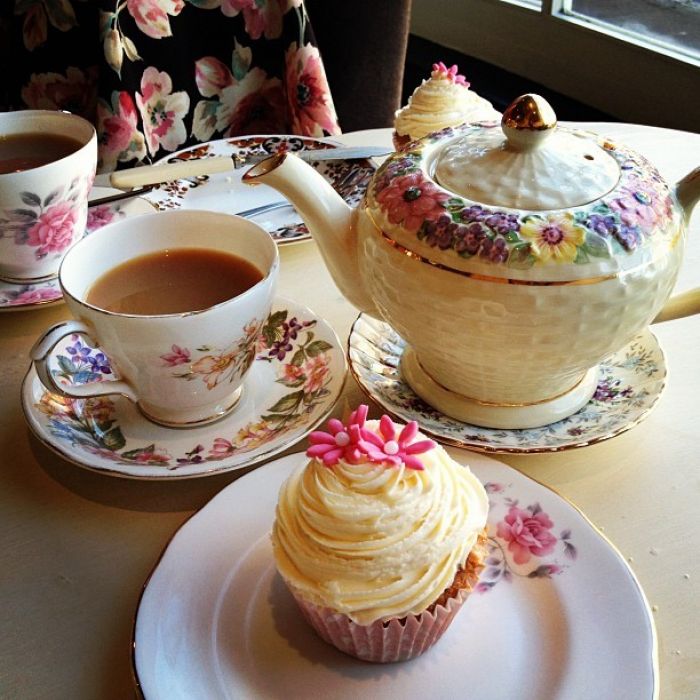 LuxeGuru Media
Vintage China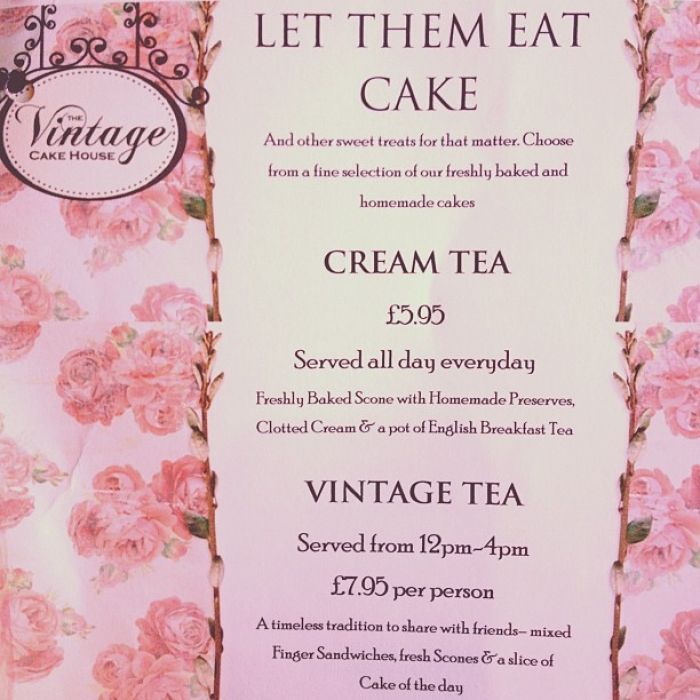 LuxeGuru Media
Vintage Cake House Menu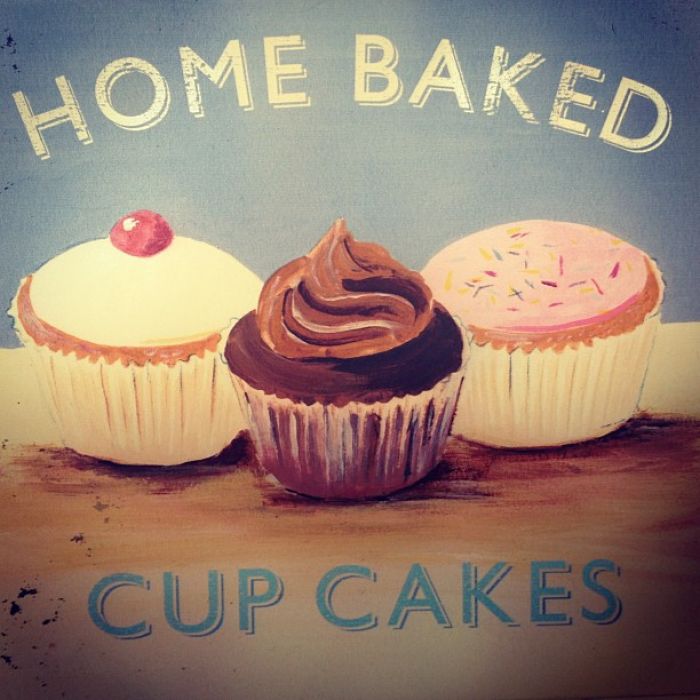 LuxeGuru Media
Home Baked Cupcakes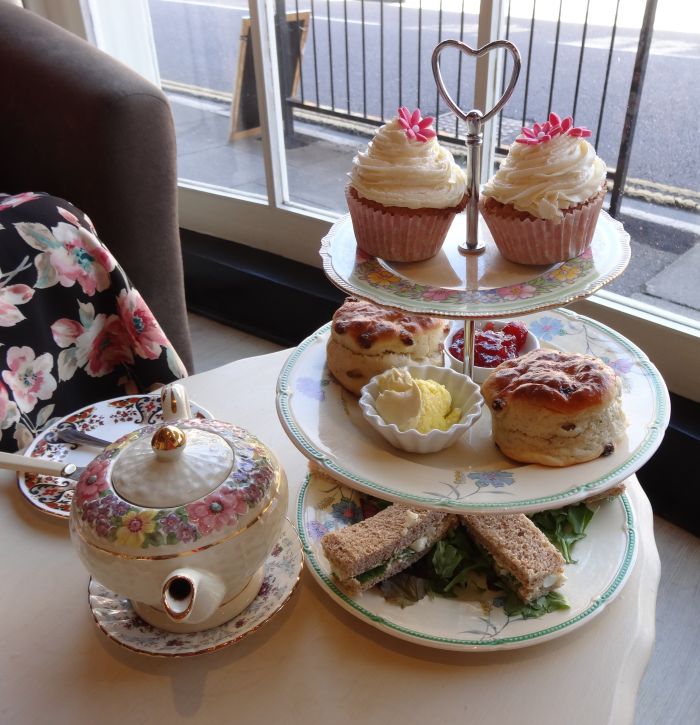 LuxeGuru Media
Afternoon Tea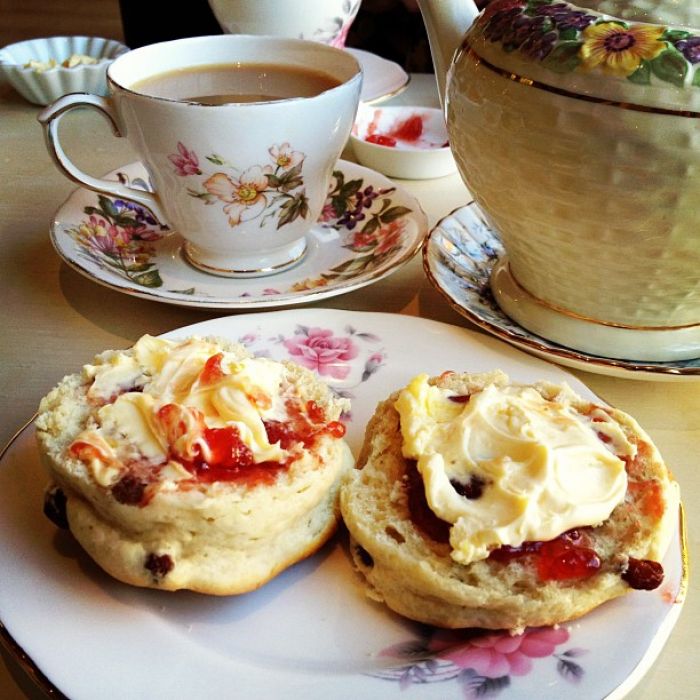 LuxeGuru Media
Fresh Scones & Clotted Cream