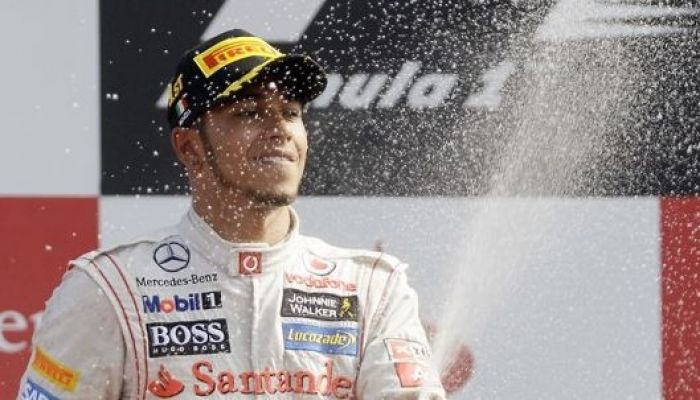 Antonio Calanni/AP
For those that don't know, the Italian Grand Prix is a pretty big deal and winning it is an extremely impressive feat. Beating out some of the best drivers in the world, McLaren driver Lewis Hamilton took home a great win for his team.
McLaren driver Lewis Hamilton won the Italian Grand Prix on Sunday, and Formula One leader Fernando Alonso of Ferrari finished third to extend his overall lead.
Speculation about Hamilton's future and a possible switch to Mercedes dominated the weekend, but the 2008 champion put the focus firmly back on his driving with his first victory at Monza and the 20th of his career.
"It's a fantastic win in front of the best crowd. I'm happy for the team. It's been the best day," Hamilton said. Read More