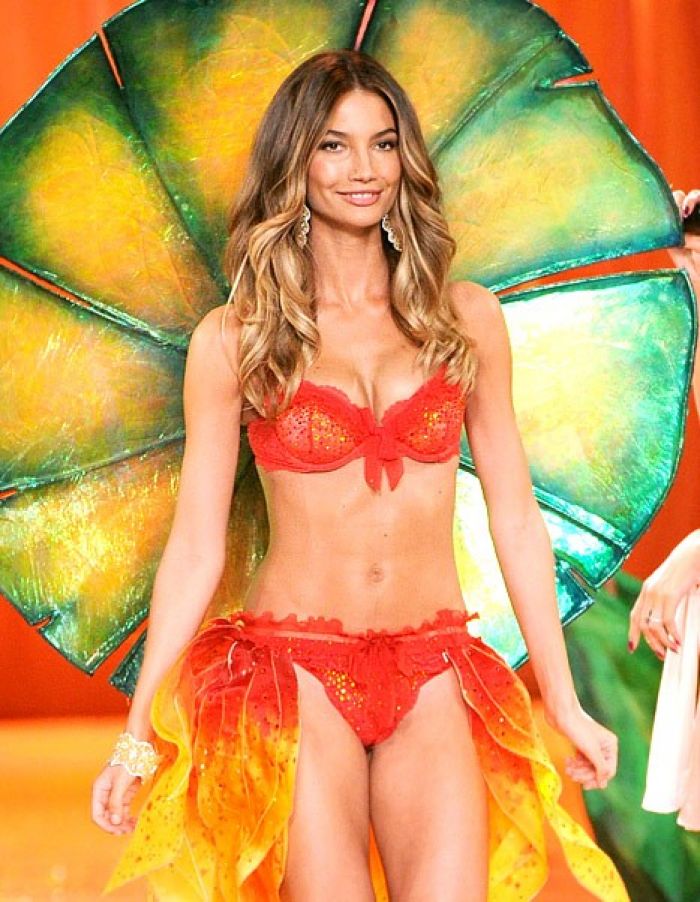 Jamie McCarthy/Getty Images
Lily Aldridge, one of a handful of Victoria's Secret Angels, showed off her stunning body at the company's annual fashion show earlier this week and, what makes that even more impressive, she did it only five months after giving birth. After the show, she pounded down a plate-full of sliders and shared the feat with the rest of the world over Instagram.
If anyone deserved a burger -- or six! -- it's supermodel Lily Aldridge.
At the Victoria's Secret Fashion Show in New York City Nov. 7, the 5-foot-9 stunner showed off her toned tummy and lean legs less than five months after giving birth to Dixie, her first child with Kings of Leon frontman Caleb Followill.
Before Aldridge strutted her stuff, however, she spoke to Us Weekly about what it took to get her body back in shape before the televised event. "I ate so much salmon for the last two months -- you wouldn't believe it!" she recalled. "Literally, I cannot see salmon for like eight months, I ate so much of it."
"I tried to eat really clean foods before the show, and I just had a baby, so I was eating overtime to keep with breast feeding," Aldridge explained. Read More