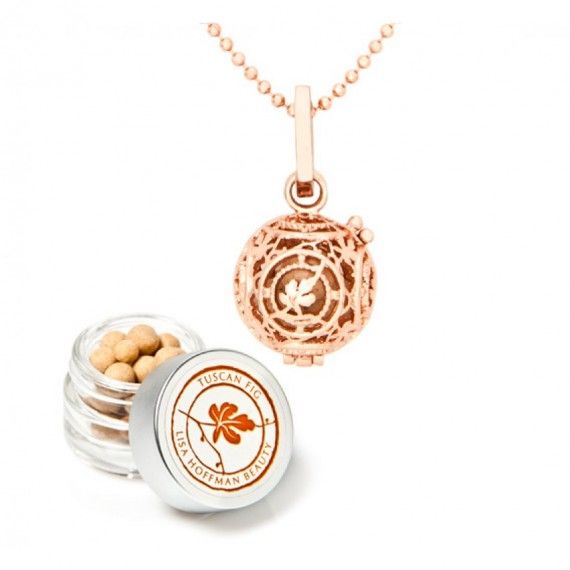 Lisa Hoffman
Lisa Hoffman knows beauty does not always just have to look good but can smell amazing as well. How you ask?
Instead of spritzing on your favorite perfume or body spray before running out the door, we are going to let you in on a little secret. Introducing Lisa Hoffman Beauty Fragrance Necklaces.
The delicate necklace is comprised of an elegant rose gold-plated charm, dangling from a matching 22-inch bead chain. From Tuscan fig, French clary sage and Madagascar orchid to Tunisian Neroli and Japanese Argarwood, there is a scent that Lisa says let's you "wear fragrance your way."
Start by finding out what scent is best for you with the Iscentify tool (http://www.lisahoffmanbeauty.com/iScentify/). Scents are determined by your input in adjusting the iScentify sliders to see if you prefer a more fruity floral, woody, watery, powdery, green or citrus scent.
Based on my scent preferences, I chose the Japanese Agarwood Morning, which offered "deep and earthy scents tempered with vibrant notes of citrus for an energizing and uplifting interpretation of the fragrance." We loved the rich Japanese Argarwood accents of bergamot, spiced ginger and warm amber.
Each beautiful necklace also comes with refillable fragrance beads so you can easily refresh the scent in your charm.
Trust us, after wearing the necklace just once, you won't believe your nose.
For more information, visit www.LisaHoffmanBeauty.com.