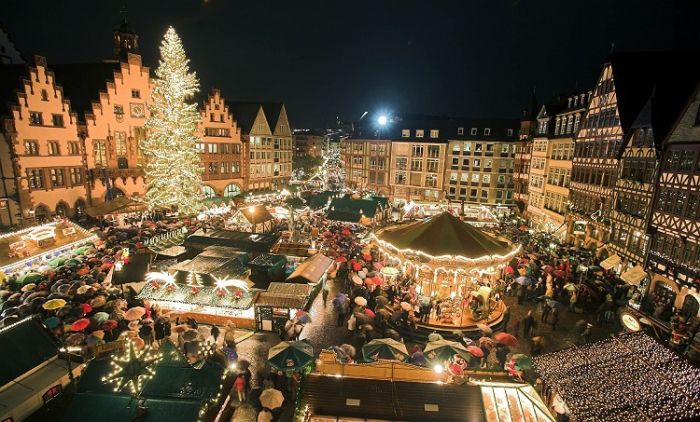 n/a
The best family cars and 7 seater cars have all the cargo space you need to carry gifts and other Christmas shopping. So why not put it to good use with a spree at one of Europe's celebrated Yuletide markets? Here are four of the best.
Nuremberg Christkindlesmarkt
Germany started many of Europe's Christmas traditions, from decorated trees to Advent calendars. And at its Yuletide markets you can still enjoy them free of the department-store schmaltz. Nuremberg's medieval city centre boasts two crackers. In Hauptmark square, Christkindlesmarkt (or 'Christ child's market') boasts more than 200 stalls of strictly traditional stuffs and crafts. Plus, just a short walk away along the Nativity scene trail, there's the children's market with old-fashioned Ferris wheel, carousel and steam train. Must-buys include Nuremberg Plum People, little figures created from prunes. The Nuremberg market runsbetween 29 November and 24 December.
Five million lights Gothenburg

Nicknamed 'Scandinavia's Christmas city', Gothenburg has its Yuletide market in Liesberg amusement park, ablaze with 5 million festive lights. Your eyes will widen to its neatly trimmed red-and-white huts, glinting ice rink, Laplander tepees, reindeers towing tots on sledges, and brilliant torches casting dancing shadows over the surrounding canals. Glug down hot glögg (spicy mulled wine) while choosing from stalls loaded with brilliantly curated arts and crafts. Then settle in a smart dining room nearby for delicious 'Julsbord' – smorgasbord, but with added Christmas morsels. Openfrom15 November- to 29 December.
Most musical – Salzburg
Yuletide in Mozart's city delights your ears. Recitals by traditional Salzburg choirs and children's school groups serenade you as you browse the Christmas market. In front of the illuminated cathedral, and with the hill-top Hohensalzburg fortress looming majestically beyond, this dates back at least 500 years. You can easily get lost in the ambience, so shopping's made easy with stalls divided into six sections, colour-coded according to their wares. After dark, retreat to the ancient vault of nearby St Peter's Abbey for special Advent concerts brimming with more Wolfgang Amadeus magic. From 21 Novembert 26 December.
Most romantic – Bolzano

Gateway to the Dolomites, at the crossroads of Austrian and Latin cultures, bilingual Bolzano is rated the Italian city with the best quality of life. So where better to Christmas shop with your loved one? In medieval Piazza Walther, flanked by Romanesque and Gothic buildings trimmed with snow, your nostrils filled with spicy scents, you'll explore candle-lit stalls presenting lovely-to-touch woolens, home-made strudels, jewel-like candied fruits and more sensual delights.
n/a
n/a