London Fashion Week
 J. JS Lee
London Fashion Week starts with a gloomy start as darkened clouds loomed ahead, threatening anyone who wore delicate fabrics and open toed shoes. Quickly entering the BFC Courtyard Show Space to watch the first show, J. JS Lee's A/W 14 collection gave some much needed brightness from the dreary London skyline.
As the models floated down the catwalk in princess shaped silhouette dresses and A-line skirts, it was easy to identify J. JS Lee's muse of a mythical folklore creature.
The look was chic and minimal, embodying the outdoor woman Jackie was trying to emulate and the 'Off-Road Lifestyle' was evident in the unfussy, modern tailoring. Focusing on comfort and warmth models showcased chunky knitwear and oversized roll necks was a trend in the collection. The cuts were loose fitted and the dramatic full-length coats stood out from the collection.
The palette was very reminiscent of a British countryside: the collection was dominated by navy blue, cream and forest greens. Bold, embossed patterns reminiscent of tyre-tracks created a unique element to the minimalist tailoring: it created an illusion of textured knits and gave the collection an additional layer of texture.
With strong shapes and daring prints, the woman for this collection is one who is confident and comfortable in their own skin.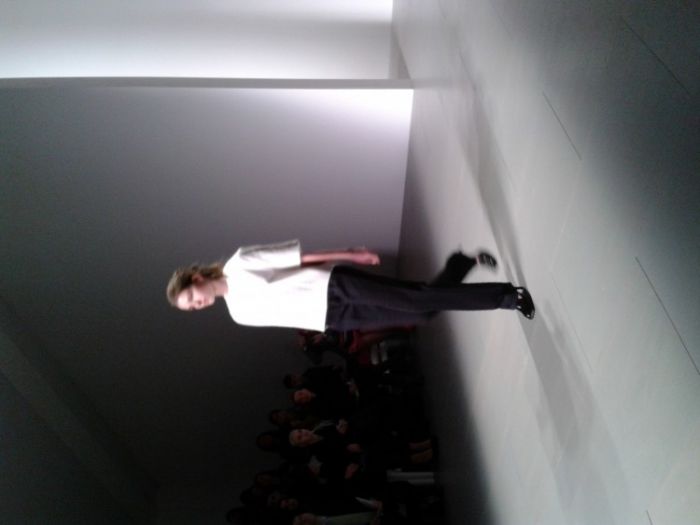 Jessica Cooper
Monotone colours.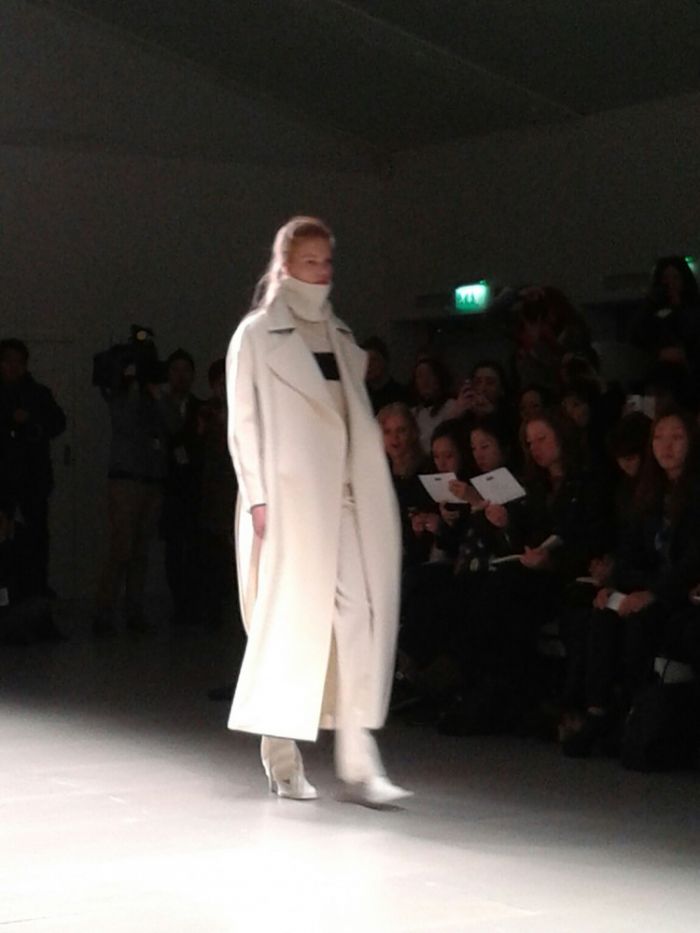 Jessica Cooper
Minimalism is still on trend.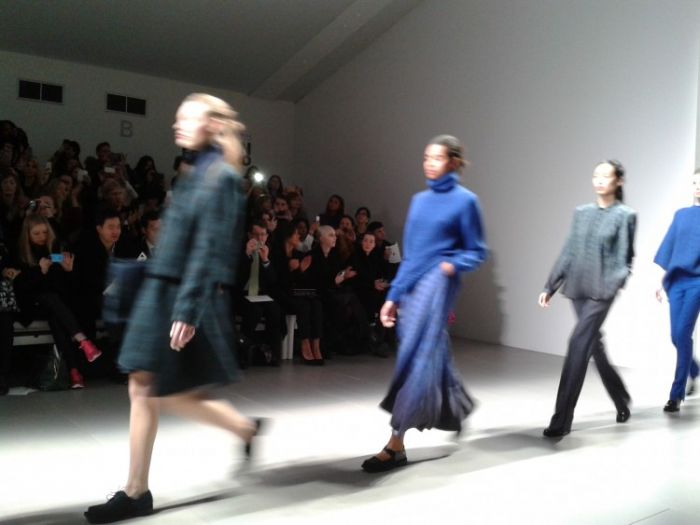 Jessica Cooper
Closing Finale