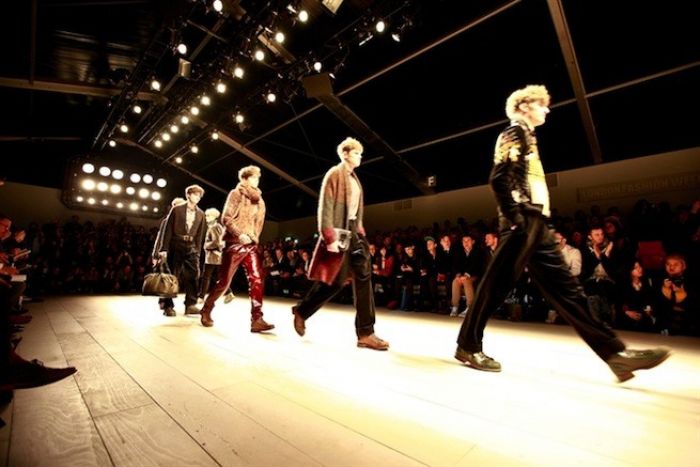 London Collections: Men
We've seen the consumer's perspective of London Collections: Men, and the pickings seem promising indeed, but what effect has the massive men's fashion exhibition had on the industry? A very strong, very positive one apparently. Sales for some companies have as much as trebled, and if that's not enough, international sales are through the roof. LC:M seems to be a powerful success.
Tomorrow, at 5pm, London Collections: Men will enter its third season. In one year Dylan Jones, editor of GQ (UK) and chair of London Collections: Men, with strong support from the British Fashion Council (BFC) and Britain's menswear industry, has succeeded in establishing the showcase as an important event on the international fashion calendar, creating palpable industry-wide excitement amidst a rapidly expanding luxury menswear market.
The initial idea, says Jones, was "to basically move the designers, who were showing in London to a more relevant part of the calendar." Prior to LC:M, British menswear designers showed at the end of London's womenswear fashion week, two months after they had already shown their collections to buyers. (Read More)