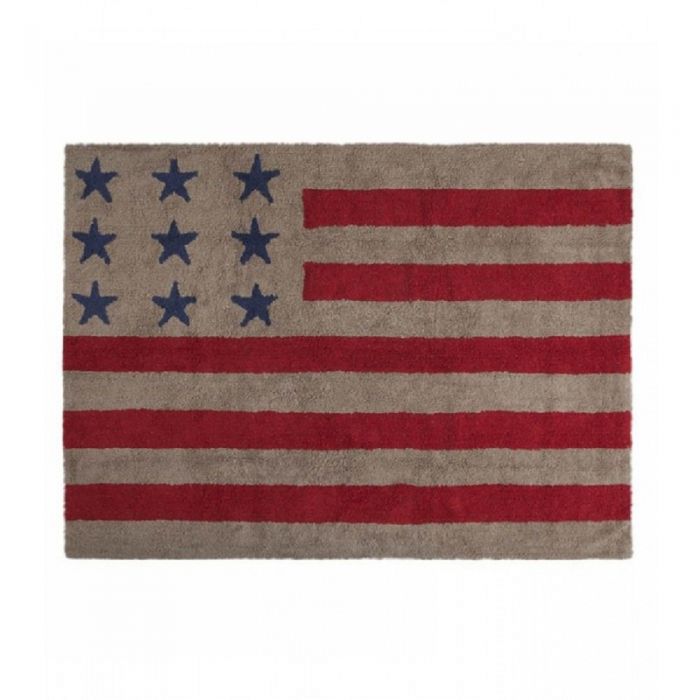 Photo Credit: Lorena Canals
With the upcoming presidential election just a few months away, it's time to show off some patriotic spirit. To do that, we recommend checking out Lorena Canals collection of luxe area rugs. Whether it is for your living room or you are looking to complement a child's bedroom, this rug is the perfect addition in any room.
Each beautiful rug is handmade from 100 percent natural cotton and is machine washable. The collection of rugs undergo an extensive elaboration process based on the selection of some of the best raw materials, use of natural dyes, and the control of non-child labor in the production process.
We love the star-spangled USA flag rug that comes in a classic red, white, and blue. Try the baby pink colorway for a girl's room, baby blue for a boy's room, or a modern gray for a contemporary design. While designer and founder of Lorena Canals' primary focus has been decorating children's rooms, they have expanded to include a collection that is designed for other spaces of the home that are just as chic.