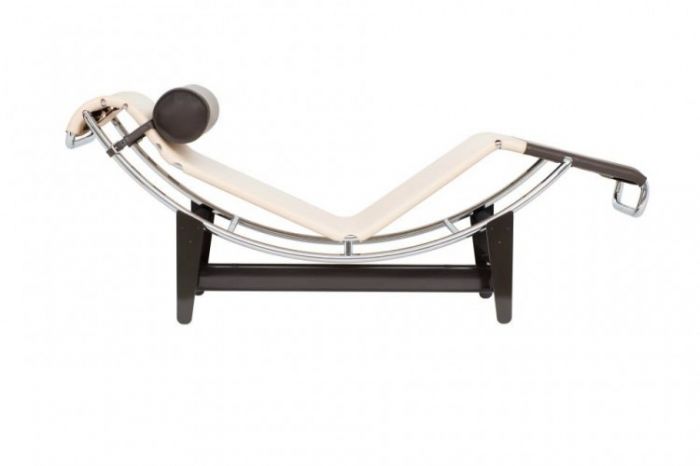 Cassina
ICONES COLLECTION 2014 Summer - The Launch of the Louis Vuitton LC4
Cassina, a worldwide perveyor of extraordinary designer furniture, showcased the launch of the collaboration with designer CHARLOTTE PERRIAND, who left behind an extraordinary legacy of design for us to enjoy at their launch event on Wednesday evening, on Melrose Avenue in the Design Corridor in Los Angeles, CA.
The famous 'chair', the LC4, actually a Chaise Lounge, was on proud display in the showroom for the launch. A seminal piece of furniture, quite ahead of its time here refreshed with the addition of one of the world's great leather houses in combination with the use of the historic stainless steel construction. The lounge itself, is yet another way to fully experience the luxury and craftsmanship of Louis Vuitton; the piece is made with leather fittings in shades of brown and tan, with a black counterpoints. The fact that you could actually "lie" on it, was important; the scale of this piece is not large and if you are over 6' tall, it will be too short for you.
The importance of this piece in the history of design and architecture, can't be overstated; it simply still looks as beautiful as when it was designed in the 1920s. It was a groundbreaking design, using materials and a concept that was entirely new for its time, yet still fresh today.
The special ICONES Collection created in Collaboration with Louis Vuitton, uses the leather and craftsmanship of this great luxury tradition combined with the house of CASSINA, also well known for their quality in manufacturing. Le Corbusier, approved the manufacture of his designs with the company and with Charlotte Perriand collaborating in 1978, the tradition was complete. The life of the original designs, could now be continued and enjoyed due to her contributions to the thread of this unique design movement. Her extensive consideration for new manufacturing techniques to refresh the old designs from the 1920s was an important contribution that she made to the modernist movement, which lives on in these pieces of iconic furniture.
Editor's Note: Charlotte Perriand
Le Corbusier, a well known name in architecture and furnishings, is often mentioned without her name. In fact, the movement he championed was not a solo act, it was a trio of people: Pierre Jeanneret , Charlotte Perriand. She was the woman, in the room. She began a serious collaboration with CASSINA in 1978 to recreate some of her designs, which also has been initiated by Le Corbusier himself using CASSINA as the authorized manufacturer. Her collaboration at this point in time lent her expertise and story of their work to the validity of the company and its manufacturing principals.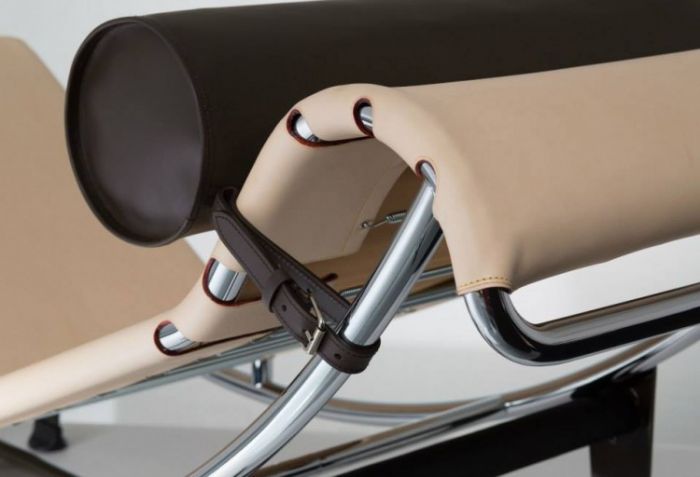 Cassina
LC4 View 2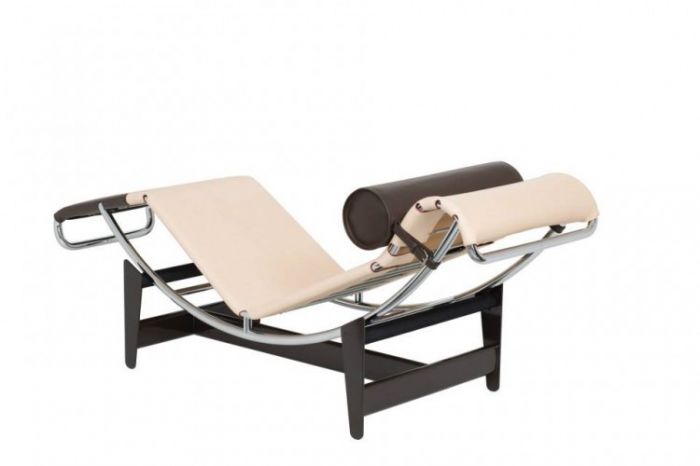 Cassina
LC4 View 3