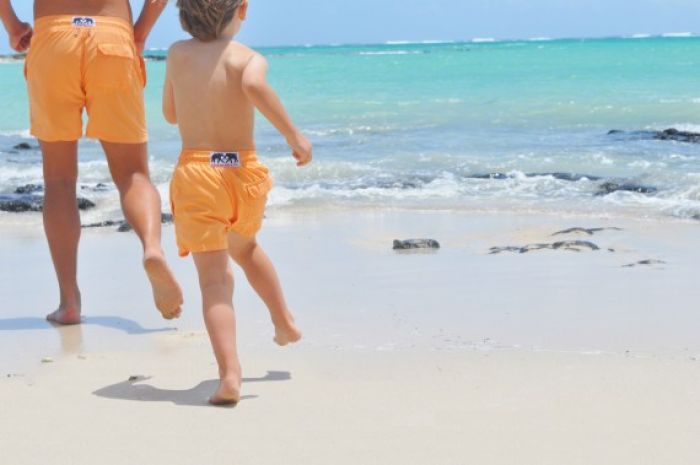 Love Brand & Co.
Love Brand & Co.,the prestigious British swimwear company for men and boys, suggests their exclusive and original designs as a warm, summery and useful gift for Father's Day.
The debut collection, "Trunks for Trunks", isawide range of colours, vintage prints, genuine graphics, nautical stripes... with a sophisticated European style, above the knee, made of quick drying fabric with a notable and careful attention to details, such as the elephant tusks on the drawstring and stamped eyelets. Perfect for an elegant family holiday, this new swimwear label offers performance, comfort and the chance to help a worthy cause.
All the Love Brand & Co. swimming trunks are available in a range of sizes from XXS to XXL, so you can give parents and sons the same style. A pair of 'Love Brands' is a new and surprising gift that will delight fathers and children alike.
Also, forget the wrapping paper because the packaging is taken care of to the smallest detail: reusable "ivory white" drawstring pouch, and luxuriously packaged in a white glossy, cylinder gift box.
Love Brand & Co. represents and shares the values of the XXI century man, respecting the environment and helping the Asian elephant conservation, donating 5% of its profits to the charity Elephant Family.
Prices:
Boy's block colour from £68 / Boy's print from £78
Men's block colour from £118 / Men's print from £128
Shop online www.lovebrand.com
___________
View luxury gift ideas for men for a list of other great presents for the dads in your life.
Love Brand & Co.
All the styles available in a range of sizes from XXS to XXL.