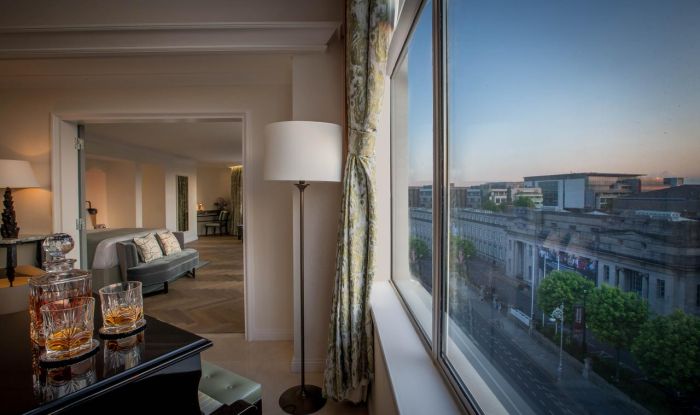 Conrad Dublin
You couldn't be more ideally situated when basking in contemporary luxury at the Conrad Dublin. Nestled between St. Stephen's Green and neighbor to the National Concert Hall, the hotel's multimillion-euro renovation reflects literary luminaries, heritage and natural surroundings that strike a balance between city life and mother nature.
192 of its rooms and suites have been refurbished and reflect the charm and Irish hospitality of the city. The Presidential Suite has also received a timely makeover and features a baby grand piano, cascading chandelier and open room concept with cushy furnishings. Everything has been revamped and refreshed; and in fact, you can feel the newfound energy in the air. The warm, earthy garden tones are balanced with contemporary flourishes that include mixed metals, eclectic light fixtures, and velvety furniture - all thanks to visionary designers, Fabled Studio.
Along with a restful night's sleep, look forward to a strong food and beverage program. Guests and locals flock to The Coburg, a bistro-brasserie that features local and sustainable Irish cuisine. Whether you're toasting by the swanky Champagne table or lapping up house-smoked salmon, Chef Marcin Kolnierzak and his team ensure a full and satisfied belly after every meal. Salivating highlights include Smoked Steak Tartare and housemade Toasted rye bread; Whole Seabass infused with Ginger, chili, and lime; and we can't forget about the crowning glories: Rack of Irish Lamb, rosemary jus; and Steak Frites which features 35 days dry-aged Irish 8oz ribeye steak, French fries, béarnaise sauce. The best game plan is to come here ravenous.
If you're thirsty, look no further than at Lemuel's; the bespoke and themed cocktail program is spearheaded by Stephen Tighe who offers dynamic and whimsical drinks that pay homage to Jonathan Swift's classic tale of Gulliver's Travels through its themed bar menu. Look out for heady, robust and phenomenal local Irish whiskeys and gins. Whether you're a connoisseur or a curious beginner, Stephen is enthusiastic and excited to guide guests on a tasty journey through its budding craft distillers. Don't be shy to ask him about flavor profiles, tasting notes and even the history of drink culture in Ireland as he has an encyclopedic knowledge.
If you're new to Dublin and want to explore the city like a local, opt for the Stay Inspired initiative which allows guests to be immersed in the culture, art, and adventure. There are many options to suit individual needs, from 1, 3, and 5-hour itineraries. We highly recommend the Teeling Whiskey Distillery tour. Rather than navigate your way through hordes of tourists, the private tour is an intimate journey through the live distillery. You'll be personally guided through the grounds to learn about the history of the brand, the revival of the craft whiskey industry overall, and see the production/magic in action. Look forward to an intimate tasting session at the end of the tour with their various expressions which include single grain, single malt, and small batch.
Seeking more delights of Dublin? The hotel is steps away from iconic landmarks such as Trinity College, Christchurch Cathedral, traditional Irish pubs, and shopping district of Grafton Street. Then end your day back at Conrad Dublin's pub in the basement- Alfie Byrne's By Galway Bay Brewery. Be prepared for a lot of raucous and frenetic energy - especially when a rugby match is on. Be forewarned: it may be difficult to pick your pint with so many options on hand - there are 33 craft beers on draught to choose from - but fear not, the bar staff are charming and helpful. Seeking something with a mightier kick? Look out for 30 feature whiskeys from USA and Ireland.
Search no more for that elusive lucky four leaf clover, it can be found at Conrad Dublin.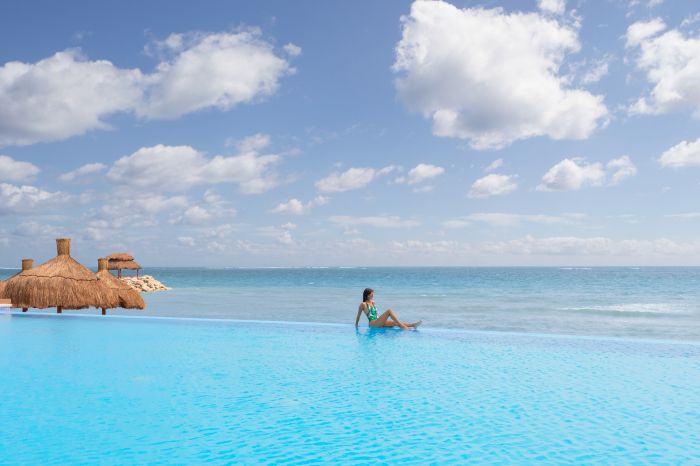 Conrad Dublin
Conrad Dublin suite interior.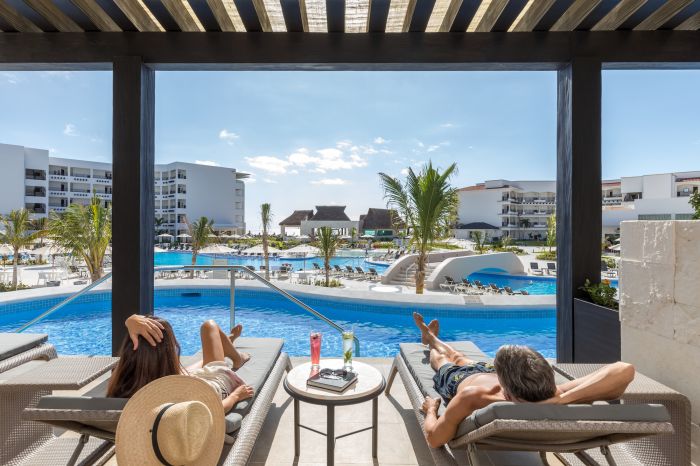 Conrad Dublin
Presidential Suite with baby grand piano.