n/a
The Luton Hoo Hotel is set in a breath-taking fully renovated 18th century mansion house, located on the border of Hertfordshire and Bedfordshire, roughly 55 kilometres north of London near to the delightful town of Rickmansworth. The magnificent 404 hectare estate, on which the mansion sits however, is what initially catches most visitors' attention, with perfectly tended lawns and gardens merging into rolling green meadows and woodlands.

Once guests reach the mansion house, their attention is quickly drawn to the hotel's amazing interior, which underwent a 60 million pound restoration five years ago. Whilst much of the hotel has been returned to its former glory, some traditional features such as the historic stables have been repurposed to incorporate a luxurious fully equipped spa and wellness area, in addition to an indoor swimming pool and a gym.

As would be expected from a luxury 5 star hotel, the Luton Hoo also boasts amazing restaurants, including a fine dining establishment known as The Wernher. The Wernher offers guests mouth-watering delicacies such as roasted wood pigeon and short horn beef fillet, not to mention the amazing festive meals around Christmas and New Year. Guests can also experience a traditional English "Afternoon Tea" or "High Tea" every day of the week in one of the hotel's opulent and comfortable lounges, complete with finger sandwiches, real English tea and homemade scones.

The Luton Hoo Hotel, with its stunning ballroom and array of luxury amenities, is furthermore the perfect setting to utilise as either a wedding venue or honeymoon getaway; something the Queen of England herself can actually attest to, having spent a portion of her honeymoon there in 1947. Whilst the hotel may be very traditional and historical though, it is also extremely modern, with Civil Partnership celebrations welcomed wholeheartedly.

The Queen's visit is not the Luton Hoo Hotel's only claim to fame however, with the mansion house also having played a significant role in wartime operations during World War 2, in addition to being featured in various Hollywood blockbuster movies and well known television series. One look at the furnishings, finishes and facilities and the reason for the hotel's popularity as a movie set is immediately obvious.

Energetic hotel guests not interested in the establishment's history and impressive interior however, need not despair, as the outdoor activities available within the hotel grounds are practically endless. The gym, spa and swimming pool are enormously popular with most guests, although "outdoorsy" holiday makers may be more interested in appraising Luton Hoo's prestigious 18-hole golf course, or trying their hand at clay pigeon shooting, before going bird watching along one of the hotel's numerous mapped walks.

Although the Luton Hoo Hotel may be something of a world within itself, the region around the hotel also offers a magnitude of things to see and do, including a number of great museums, walks, parks, theatres and gardens all within easy reach. The hotel's website also keeps guests and visitors up to date on interesting happenings in the area, with a list of the coming months' events provided.
For reservations call +44 (0)1582 734437 or book online at http://www.lutonhoo.co.uk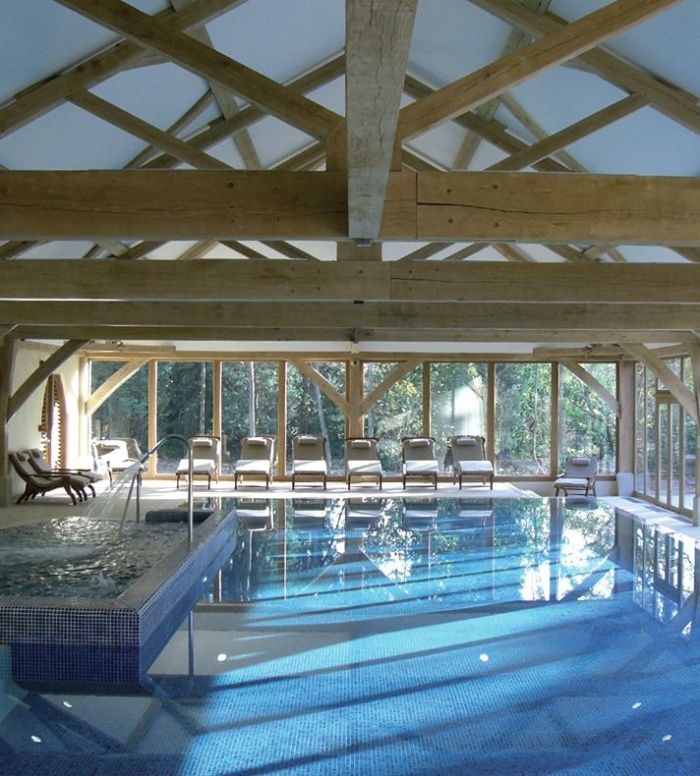 n/a
Luxury Spa