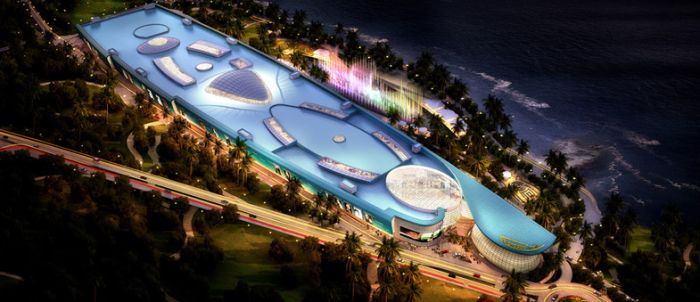 Morocco Mall
The Morocco Mall is set to open just before this year's holidays, making it one of the leading premium shopping destinations in the world.
The highly anticipated Morocco Mall is already seeing an influx of economic activity in the region, which is sure to gain momentum once the mall opens at the end of the year, aslargest tourist attraction and the economic development initiative of the Mediterranean Region, Southern Europe and Africa. The mall has drawn investors and interest from some of the world's top iconic brands, making the Morocco Mall the number one shopping destination in the region.
The lavishly appointed mall bordersthe Atlantic Ocean on the prestigious Casablanca Corniche coast and features 350 stores in outdoor space featuring beautifully landscaped gardens. The new mall brings over 600 brands to the region, many of which are being newly introduced to Africa, for the first time such as: Galeries Lafayette, FNAC and IMAX cinema. Other special features of the luxury shopping mall include the third musical fountain in the world as well as a giant aquarium crossed by a panoramic lift.
The highly anticipated Morocco Mall is proud to give the ultimate "retailtainment" experience, combining retail, leisure and food & beverage in a contemporary architectural designed setting inspired by the nearby marine environment.
To learn more about the upcoming opening and special features of the mall, including customer service equal to that of palace hotels, visithttp://www.moroccomall.net.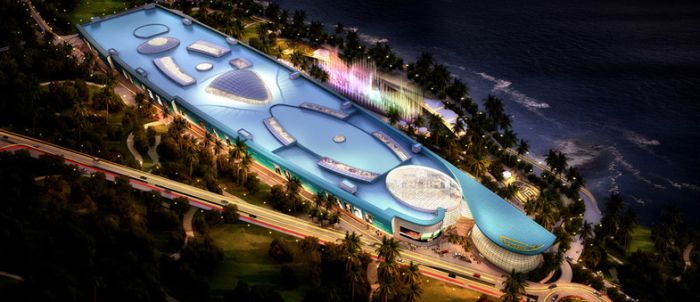 Morocco Mall
Morocco Mall