Photos Credit: Susan Kime
Long before visiting the Sansouci Palace in Potsdam, Germany, I had often thought about how the meaning of luxury evolves from culture to culture over time. Then I went to the Sansouci Palace. The story of its conceptual architect, Frederick I, King of Prussia, helped me define the lighter and darker sides of this evolution.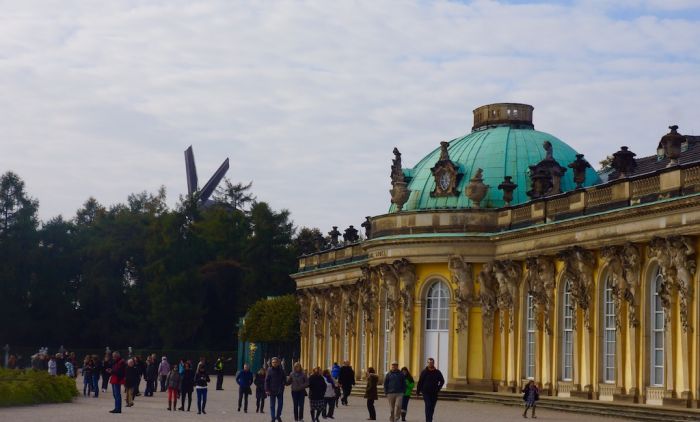 First, there was the name. Derived from the French expression "sans souci," roughly meaning "carefree," or, "without care" as this was Frederick's primary motivation in building the Palace. He wanted to escape the pomp and circumstance; he wanted to alleviate the pressures of opulence, of rules, and of his life as a King. Frederick also wanted all the décor to have a French character, as he was a genuine Francophile who just happened to be Prussian. One (possibly apocryphal) story from that era was that at Sansouci, the King insisted that all the court speak French in his presence.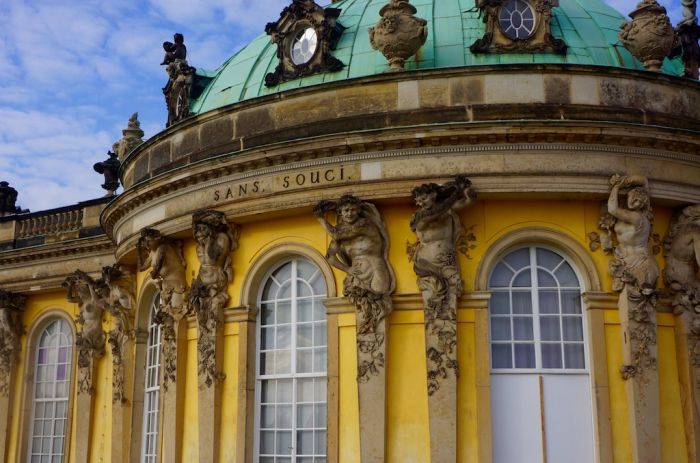 In contrast to the royal German ways, Frederick wanted Sansouci to have what he considered true luxury—comfort, beauty, verdant gardens, vineyards—missing in what were the luxuries of a royal life. At first, Frederick began by cultivating plums, figs, and grapes by planting terraced gardens on a large piece of land outside Berlin. But in 1745, he decided to build a palace with a garden view that could be his summer residence. So began Sansouci. The building is more of a large, single-story villa than a palace, with just ten principal rooms built atop a the garden that Frederick planned before his sanctuary was completed.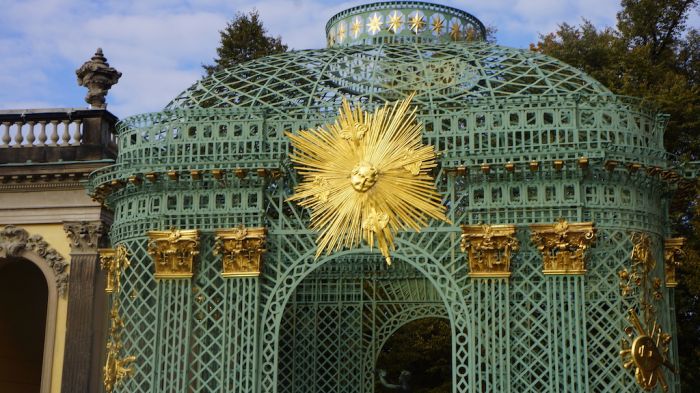 The interiors of Sansouci are in the style of French Rococo, with tapestries, bas reliefs, and statues seen everywhere. Frederick's flute and Piano Forte are still in the music room, while the Flower Room features reliefs of birds, flowers and vines on every wall. The Flower Room was where Voltaire, the great French philosopher, stayed when visiting Sansouci. Frederick's personal taste was so unique that many architectural scholars called it Frederician Rococo—a style that combined influences from France, German Saxony and the Netherlands.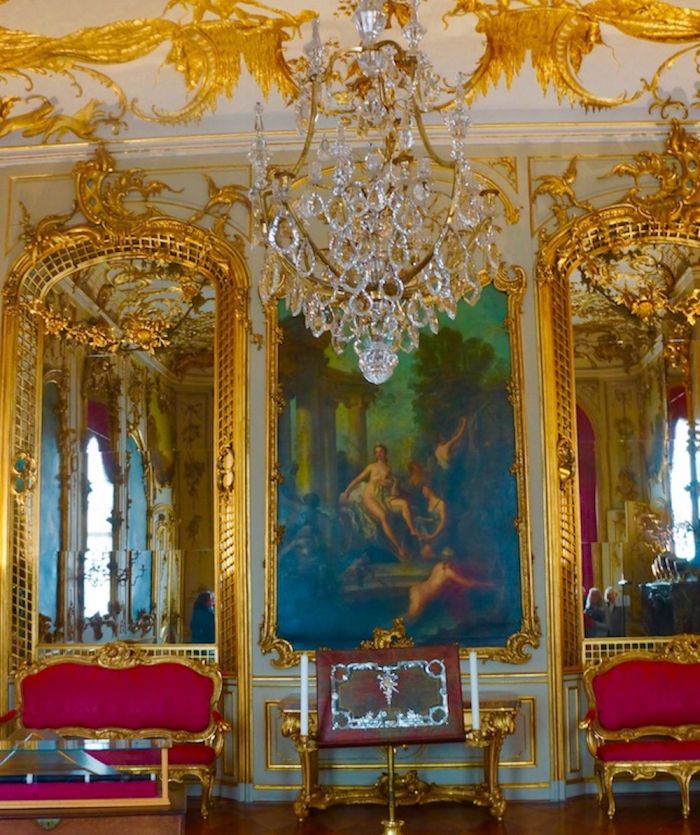 Did the palace define a new type of luxury where nature and culture combined? Possibly. The building and accompanying gardens definitely exercised an aesthetic not architecturally replicated afterwards, making Sansouci truly one of a kind—much like the King himself. The first clue about who King Frederick really was can be found on his gravestone at Sansouci. Walking to his grave, it is easy to see common boiling potatoes (plus a flower or two) surrounding the simple grey stone.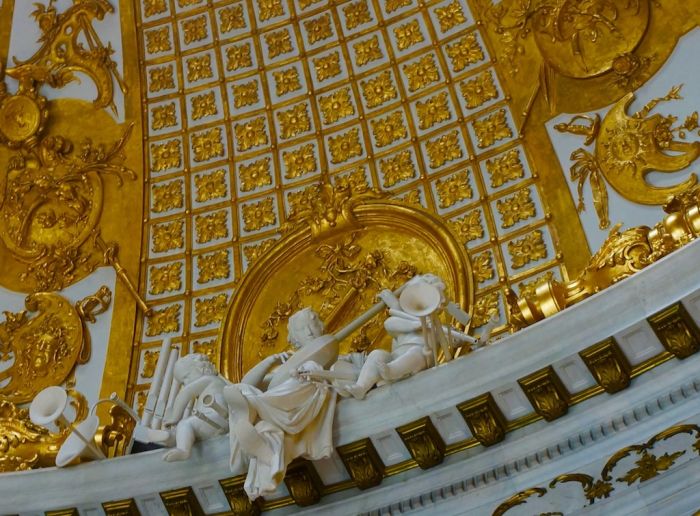 The potatoes seemed out of place with the elaborate Sansouci Palace and formal gardens surrounding it, but our palace guide said they were customary because Frederick introduced the potato to the Prussian and German populations. Not far beyond Frederick's potato grave was another intriguing piece of the puzzle. Eleven other gravestones lay close to the King's, but they were not human graves. They were of his dogs; Frederick had his eleven Italian Greyhounds buried with him. When I asked about where his wife was buried, our palace guide said only that she was buried elsewhere.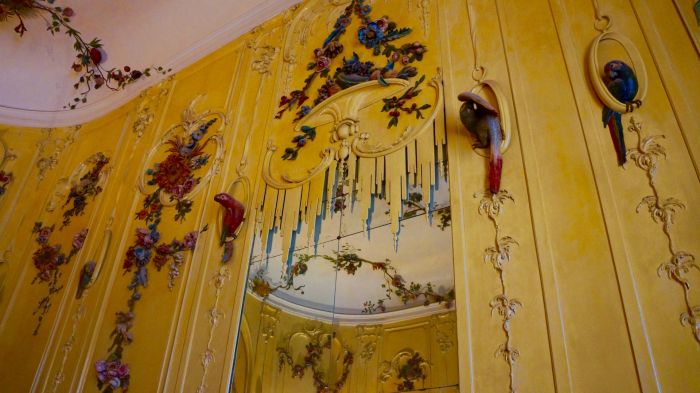 On the bus ride to Berlin, our other tour guide gave us the full story about Frederick's wife. She explained that European history tells us that Frederick II was a great war strategist, a substantial patron of the arts, and an exceptional musician who played the Transverse Flute. He composed over 100 sonatas, and four symphonies during his lifetime. He wanted to be a Philosopher King, much like Marcus Aurelius. Unlike Marcus Aurelius, who married his cousin and had 13 children, Frederick was (by all accounts of the time) gay, which explains why his wife was buried elsewhere.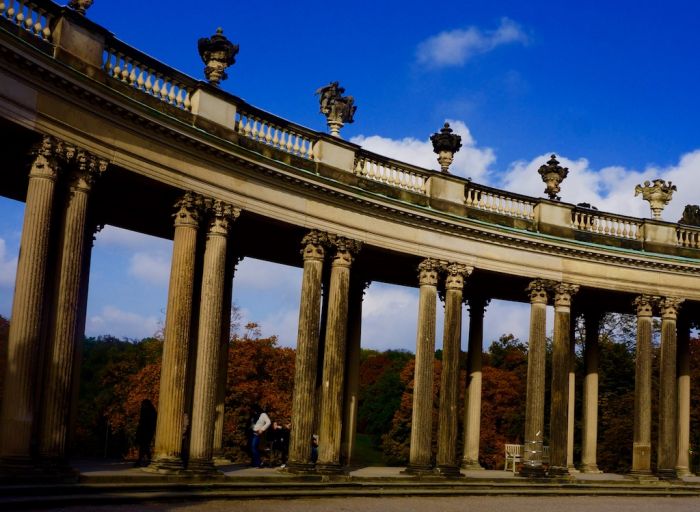 After experiencing Sansouci, it can be assumed that Frederician Rococo—the bas reliefs tapestries, statues, French paintings—complimented the luxuries of comfort that Frederick took solace in, including the flute, the Greyhounds, the books in his library. There were all necessary for the King in times of conflict, as well as composure.
Rufus Wainwright, a contemporary songwriter, wrote and sang a song about Sansouci. I can't help but think Frederick II might have liked the subdued lyrics, as they sing a song of loss and remembrance that Old King Fritz probably understood all too well:
Who will be at Sanssouci tonight?
The boys that made me lose the blues tonight, and then my eyesight
All together, playing games of cards
Gambling the tiny shards of brass, once my heart…