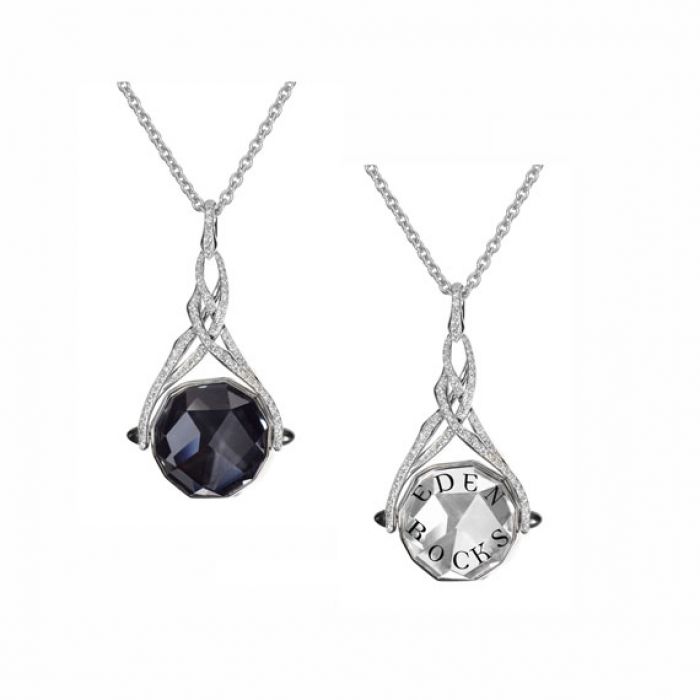 Eden Rock-St Barths has just launched a partnership with celebrated British jewelry designer Stephen Webster for the 2011-12 St-Barths season. Webster has created a statement pendant and earrings exclusively for Eden Rock-St Barths which have been inspired by the hotel's outstanding setting on a rock promontory overlooking the island's most fashionable St. Jean Bay and Webster's own, iconic, Rocks Off collection. Available in either 18ct White Gold set with Turquoise or 18ct Yellow Gold set with White Mother Of Pearl the pendant is priced from £4,580 and the earrings from £3,650.
In addition,
Eden Rock-St Barths
will play host to the first ever pop-up Stephen Webster store (as of January 2012), showcasing statement Stephen Webster pieces from the coveted Jewels Verne and Thorn collections in addition to the Eden Rocks designs. All are available to purchase.
Creative Director of Stephen Webster and Garrard (the world's oldest jewelers), Webster blends his love of traditional craftsmanship with his passion for contemporary music, fashion and art to produce modern, unconventional yet beautiful jewelry. Heralded for his exquisite and cutting edge designs, Stephen Webster is the recipient of numerous awards and like Eden Rock-St Barths has built a dedicated global fan base. Webster's clients include Madonna, Christina Aguilera, Kate Moss, Mickey Rourke, Rihanna, Cheryl Cole and Kate Beckinsale to name but a few.
Eden Rocks by Stephen Webster celebrates British fashion and the free spirit of Caribbean cool. The collaboration between the two brands was born through a shared, distinctive ambience of high luxe glamour with a rock and roll edge as well as Eden Rock-St Barths' belief to look beyond great service and luxury accommodation to define the hotel experience. The three creative elements currently on offer to guests are Food and Foodies with Jean-Georges, Art and Artists with Lary Gogosian and Piotr Uklanski and Music and Musicians with a sound engineer, recording studio and the console used by John Lennon to record "Imagine" located in the hotel's stunning Villa Rockstar. For more information visit
www.edenrockhotel.com
.