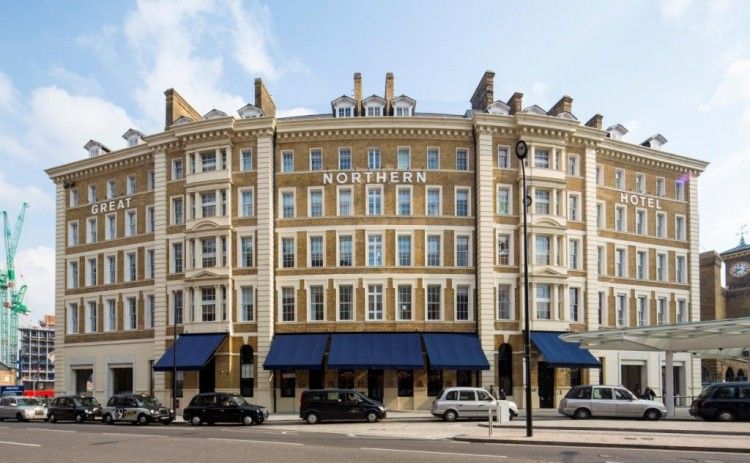 n/a
Although hotel renovations can be costly and time consuming, the results nearly always render the process totally worth it. Firstly there's something hugely satisfying about seeing a former place of grandeur restored to elegance and then there's something even more satisfying about staying in one of them! We've been exploring the very best and have created a guide for you that guarantees a fabulous break…
Great Northern Hotel, London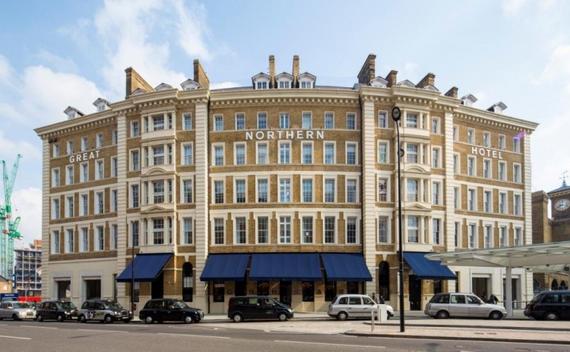 Having had a generous £40m spent on it, the Great Northern Hotel, located at Kings Cross St Pancras Station, is now restored to glory once again. This fascinating curved shaped building, designed by the Victorian architect Lewis Cubitt, was the first of Britain's Railway Hotels. Today this stunning luxury boutique hotel has 90 individually designed rooms with hand crafted furniture, pantries on every floor where guests can help themselves to home-made cakes and the day's newspapers and a restaurant to be proud of, where Ramsay's protégé, Mark Sargeant, has just taken over the reins. The GNH bar is a real spectacle too, with a Manhattan-cool meets Parisian-chic feel and some of best cocktails we've tasted in the capital. Room prices range from £170 - £319 per night, depending on size.
Radisson Royal Hotel, Moscow
Built in the 1950's, as the largest hotel in the world at the time, the Radisson Royal is a unique and iconic example of Stalinist Architecture and with 500 rooms it's hardly surprising that the renovation of this place cost over £190m. The grand and opulent hotel, which reopened its doors in 2010 is a real marvel though, with 5* accommodation, lavish décor, exemplary restaurants and even boutiques and a karaoke bar as part of the package! The clientele are gorgeous and so are the views out across the Moscow River. A nights stay starts from 258 Euros.
Le Bristol, Paris
With a renovation cost of around £20m Le Bristol has sympathetically been restored to its former state of beauty, with crystal chandeliers and Persian carpets adorning individual rooms, where guests can enjoy the luxury of a stay at one of one of Paris' finest hotels. There are now two brand new honey moon suites with views of the Eiffel tower and quite frankly, we don't think anywhere could be more romantic. The hotel also boasts a 3 Michelin starred restaurant and a spa with a luxurious relaxation space and eight treatment rooms. Rooms start at 775 Euros per night, ranging up to a wildly expensive 1150 Euros per night.
Hotel Schweizerhof, Bern
This elegant hotel, located in the Swiss capital Bern, has recently undergone a £30m restoration to bring it expertly and sensitively into the modern age. From the alabaster reception desk, to the onsite spa and the fantastic Sky Terrace they have just got it right. Expect to be surrounded by business travellers and holiday makers alike, as you enjoy this impressive hotel with a charm all of its own. Rooms cost between 280 and 1215 Euros per night.
Have you come across any fabulous hotel renovations on your travels? Or, have you heard of one that you haven't had the opportunity to visit just yet? We'd love to hear about them! Please feel very welcome to comment below.
n/a
Royal Hotel, Moscow