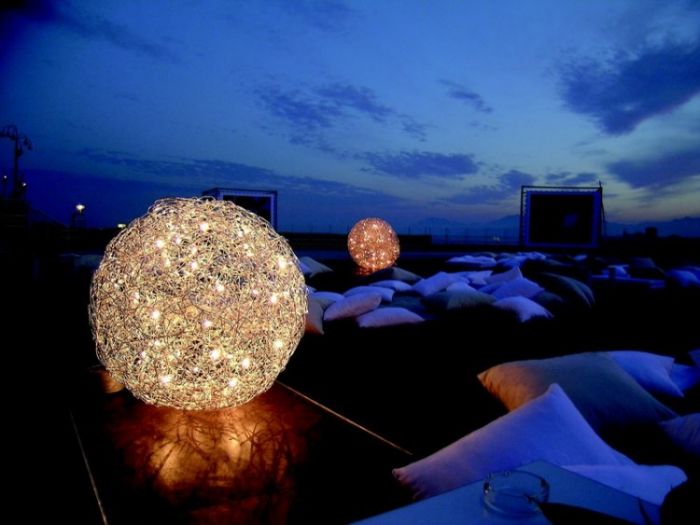 www.interior-deluxe.com
There are many different options for illuminating the spaces within your home, and each room requires a unique lighting system set up in order to properly accent the individual space. When you are remodeling or upgrading the lighting of a room that is more of a luxurious space then there are more elegant and luxury lighting options for your to choose from in order to complete the design of the room.
You do not want to complete a room with boring standard lighting after you have put so much effort and time in to designing each element of the rest of the space. Finish the design of the room with class and upgraded lighting fixtures in order to get the most out of your interior design efforts. Some of the most luxury lighting fixtures include chandeliers, track lighting, pendant lighting, and recess lighting. Each of these gorgeous lighting solutions has its own advantages and glamorous aspects to add to the style of your living space.
Many people spend a significant amount of time in the dining room with their families because of all the effort that went in to the meal. It is nice to sit in an elegant dining room and take some time out of the day to concentrate on recapping the day's events. While enjoying your time with the family and friends you can have a beautiful lighting experience with a chandelier suspended gracefully over the dining room table.
Chandeliers are particularly luxurious because they can be elaborate and covered in iridescent crystals to the point that the light is dispersed through the crystals and creates a gorgeous scene. Chandeliers can be as intricate or as simple as you would like; however, they are always a classy and beautiful addition to the dining room area. Another form of upgraded and luxury lighting is found in track lighting.
Track lighting is a type of lighting source that is a long track that has a few separate lights attached. This provides lighting to a larger area from one unit. Track lighting can be covered in artfully cut and shaped glass with crystals and reflective materials to create the ultimate luxury lighting experience for a larger area like a living room or a kitchen space. Pendant lighting can be used in a number of ways.
You can use one large beautiful pendant lighting fixture to illuminate a localized area, or you can use a cluster of smaller pendant lighting fixtures to illuminate a living space. Both options can be found in elegant shapes and sizes with the perfect amount of luxury materials used to create the perfect setting for your desired area. Finally, recess lighting is another type of luxury lighting.
Recess lighting is underrated for how beautiful it can make a space. Although traditionally recess lighting is used to simply illuminate a larger area in a home, recess lighting can also create an elegant atmosphere to a room that has luxury items in it. You can have the recess lighting installed in a pattern, or design to artfully illuminate any room within your living space.
When designing your home in a luxurious and upgraded manner, you should keep in mind that lighting can play a huge part in the appearance of your living space. You can choose from an array of different lighting fixtures in order to create the perfect lighting solution for your home.
Some of the best options for lighting in your home include chandeliers, track lighting, pendant lighting, and recess lighting. These types of lighting fixtures are particularly elegant and luxurious for any room in your home that you choose to decorate in an upgraded and more fancy design.