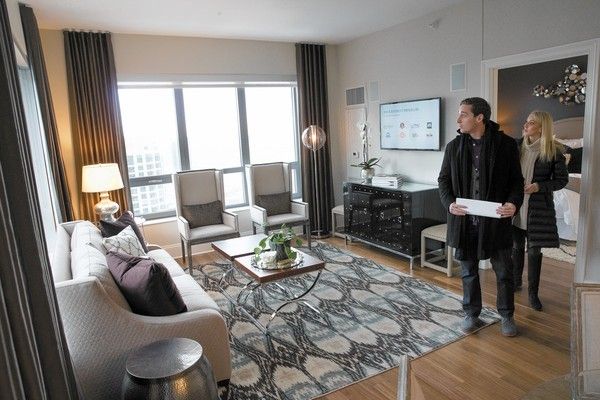 Alex Garcia/Chicago Tribune
The apartment market in Chicago has been heating up to fever pitch over the last two years. The properties that have been springing up are not only doing so multiplicatively, but they're all trying to offer some crazy package deals that'll get prospective renters in the door who'll hopefully become tenants.
A serious game of one-upmanship is underway in downtown Chicago's rental market, as developers race to open shiny apartment towers tricked out with swank extras and some eye-popping rents.
Have a dog? Drop off your four-legged friend at the in-building spa. Friends coming over to watch the game? Throw a party in one of the gathering areas, outfitted with big-screen TVs, plush furniture, fireplaces and a gourmet kitchen. Working out? After using the fitness center or the golf simulator, wind down in the sauna or steam room. Read More