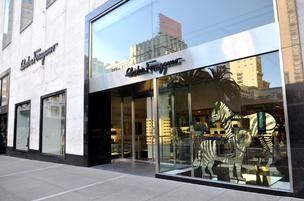 Renee Frojo
With luxury shopping powerhouses like Salvatore Ferragamo, Vera Wang, Jimmy Choo and Bulgari making their way to San Francisco ­- specifically Union Square -, the city is starting to set itself even further apart from other large cities throughout California as a premier destination.
International luxury brands have flocked to San Francisco, drawing attention as they open throughout Union Square.
Alexander McQueen, Christian Louboutin and the first-ever Saint Laurent men's store have all taken up coveted space in the shopping district — opening their doors to local and visiting masses in time for the holiday rush.
Still to come is Valentino's first San Francisco boutique, opening Dec. 31st on 105 Grant Ave. The 10,000-square-foot shop is the first of the brand's stores in the U.S. to stock its men's collection. Read More