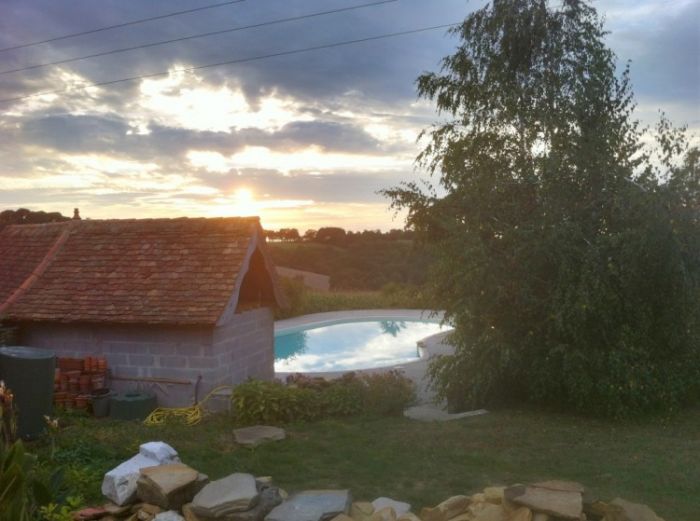 the house sitting couple
When my partner and I decided to leave our office jobs and go freelance, we realised it was as good a time as any to pack our cases and see the world. We like the finer things in life, so we didn't want spend the next few years of our life in hostels or on couches. We also didn't think it would be wise to book into luxury hotels or apartments, as we were still trying to find our feet in a fiercely competitive industry.
Thankfully we came across a compromise: house sitting.  By becoming house sitters, we were able to live in luxurious accommodation without paying a penny. We could continue working as freelancers, setting up office in other people's homes around the world. We became 'the house sitting couple'.
It may sound too good to be true, but house sitting is a trend that's taking the travel world by storm. New startups like Trusted Housesitters help homeowners to find caring and considerate people to care for their property and pets, all the while making it easier for budget travellers to find luxurious places to stay.
We've been house sitting full time for just over a year now, and in that time we've looked after a massive variety of properties. These were our favourites.
Edinburgh, Scotland
In exchange for looking after two gorgeous Bengal cats, we were able to experience city living in the upmarket Stockbridge area of Edinburgh. Just a short ten minute walk from designer shopping heaven on George Street, Stockbridge itself is home to artisan cheesemongers, vintage clothes shops, cocktail bars, and high end restaurants. The Georgian flat was small, but perfectly formed, with high ceilings and beautiful décor.
Confolens, France
We're both huge Francophiles and had planned on living in France for a long time. Our first French house sit was in the verdant Charente region, in a renovated school house which is now a large family home. The property boasted a huge living room and farmhouse style kitchen, but by far the highlight for us was the stand alone bathtub in the luxurious upstairs bathroom. We spent most of our time walking through nearby woodland with two gorgeous dogs: Ralph the Border Terrier and Roscoe the Airedale. Our evenings were spent at outdoor music events, sipping local wine with the neighbours.
Salies de Bearn, France
Our second French house-sit was in the Pyrenees Atlantiques, just over an hour's drive from Spanish foodie capital San Sebastian. The home we looked after was a twenty minute walk from the town itself, which was celebrating its famous salt festival when we arrived. This large farmhouse had a swimming pool and one of the most well equipped kitchens we've ever seen. We made full use of it, throwing together delicious meals with fresh veggies from the garden, and then eating al fresco at a patio area covered by grape vines.
Ferragudo, Portugal
Living in the countryside can be fun, but we like to mix our rural house sits with urban ones. A short house sit in the coastal town of Ferragudo proved to be the perfect summer getaway. There were ample seafood restaurants, cocktail bars, and great pizzerias within walking distance of our apartment. The apartment was split over two floors; the ground floor had a large balcony, perfect for elevenses, but the roof terrace was out of this world. With views across to the rolling hills of the Sierra de Monchique on one side, and out to sea on the other, it was the perfect place to lap up the Portuguese sunshine.
There are plenty of house sits more exotic than the ones that we undertook. We've spoken to other house sitters who have looked after champagne vineyards, Park Avenue mansions in New York City, and haciendas in Costa Rica. With house sits all over the world, its well worth looking into if you'd rather spend less on accommodation and more on enjoying yourself.
For us, house sitting was simply the perfect opportunity to see a bit more of Europe without spending a fortune; and without sacrificing our comfort while we built up our client lists. 
the house sitting couple
House sitting in Salies (More of our view)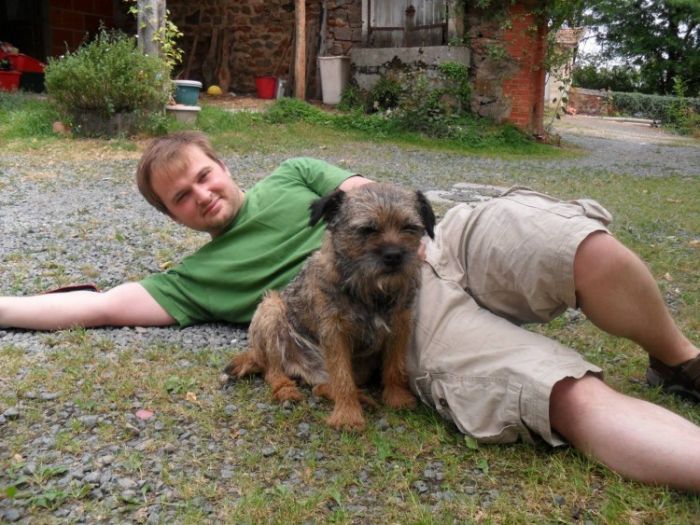 the house sitting couple
James with Ralph