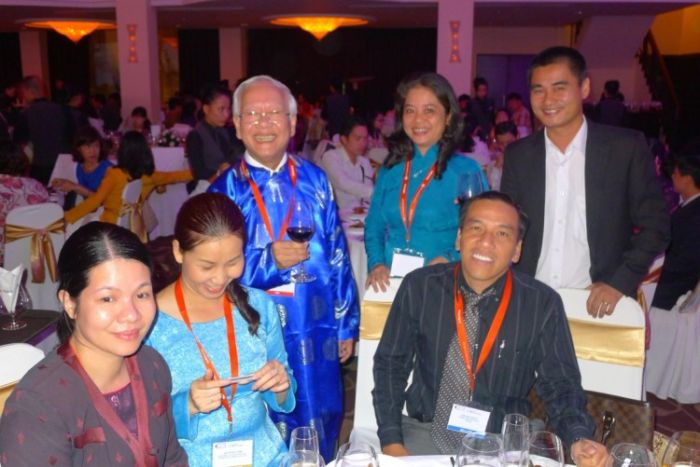 Luxury Travel Vietnam recruits California-based team for growth
(Hanoi, 12 Dec 2012 ) Luxury Travel Ltd (www.luxurytravelvietnam.com) is recruiting a California-based team to sell its Vietnam and Indochina tours and holidays to other tour operators on the West Coast of America.
Over 50 million American people travel abroad each year. The U.S. plays a pivotal role in Asia Pacific and Vietnam, especially with diplomatic and business relationships better than ever since the end of the war. Vietnam is considered one of the emerging luxury destinations in Southeast Asia for American travellers.
Luxury Travel Ltd. announced that, next month, it will open a sales office in California, U.S.A. responsible for developing business and supporting travel agents on the West Coast and in Canada for Luxury Travel's destinations in Southeast Asia.
With many years in the tourism industry as a destination Asia specialist, Paul Ciaccio has been engaged as Regional Sales Manager of Luxury Travel Ltd. in the U.S (www.luxurytravelvietnam.com).
According to Paul, the bulk of growth from the U.S. to Asia derives from the upper-middle to luxury-end of the market, which comprises a small portion of the US outbound market.
"The US outbound engine is revving up once again. After having suffered heavy blows in the aftermath of the 2008 financial crisis, we see a surge in bookings to Vietnam from the U.S.A. We recorded a 30 percent rise in booking volume from the U.S. to Indochina so far this year, compared to 2011. Particularly Vietnam, Cambodia and Myanmar were experiencing the strongest uplifts, and the U.S.A. is one of our top ten markets." said Pham Ha, founder and CEO of Luxury Travel Ltd.
The opening of the U.S.A. office is part of the company's effort to elevate its business profile in the American market when the economy is getting better and Vietnam and the Indochinese Peninsula are becoming more popular with American travelers. American tourists, according to Ha, picked Vietnam for their vacations for its history, safety, affordable prices, exotic landscape, authenticity, and the hospitality of the Vietnamese people.
The U.S. is a very multicultural society and many Americans are familiar with Vietnamese food and culture, especially on the West Coast. Further, Vietnam now has world class hotels and resorts, beaches and cuisine, in addition to its natural beauty, rich history and traditional culture. The past few years have seen the completion of many luxurious resorts with names such as Hyatt Regency Danang Resort and Spa, Intercontinental Peninsula Danang Sun Spa and Six Senses Con Dao, entering the market, plus Hilton and Marriot offering more choices for travelers. The country received roughly 340,000 American tourists in the first 9 months of 2012, up % 20 compared with the same period last year.
According to Pham Ha, the U.S. has been a great market for the company, which has appealing high-end products for Americans' tastes and preferences. The company targets the right clients with personalized products and services and has increased the number of private, small groups that it serves, primarily with tailor-made holidays and special interest tours. This has been a winning strategy since American holidaymakers like family travel and custom, private tours, more than big group trips.
"According to statistics of international tourism organizations, over 50 million American people travel abroad each year. The U.S. plays a pivotal role in Asia Pacific and Vietnam, especially with diplomatic and business relationships better than ever since the end of the war. Vietnam is considered one of the emerging luxury destinations in Southeast Asia for American travellers and receives roughly 340,000 American tourists yearly. Many are cruise passengers who want quality holidays and are big spenders. The top-end never really took a hit in the 2008-09 crises and business is now better than ever. American tourists like the sea, haute cuisine, shopping, golf, spas, and high quality services and we have it all to offer to American travelers. With our sales office in California, we are targeting double digit growth in this market for 2013." added Ha.


Vietnam-based Luxury Travel Ltd (www.luxurytravelvietnam.com) is a long established Asian specialist in the art of travel and serves today's most sophisticated travelers with luxury privately guided and fully bespoke holidays in Vietnam, Laos, Cambodia, Myanmar and Thailand. Luxury Travel excels in designing tailor-made tours and providing unique travel experiences to fulfill the most sophisticated traveler's expectations. Luxury Travel Ltd. Has won numerous travel awards for excellent performance, including the most recent award: Best Luxury Tour Operator. www.facebook.com/luxurytravelcompany