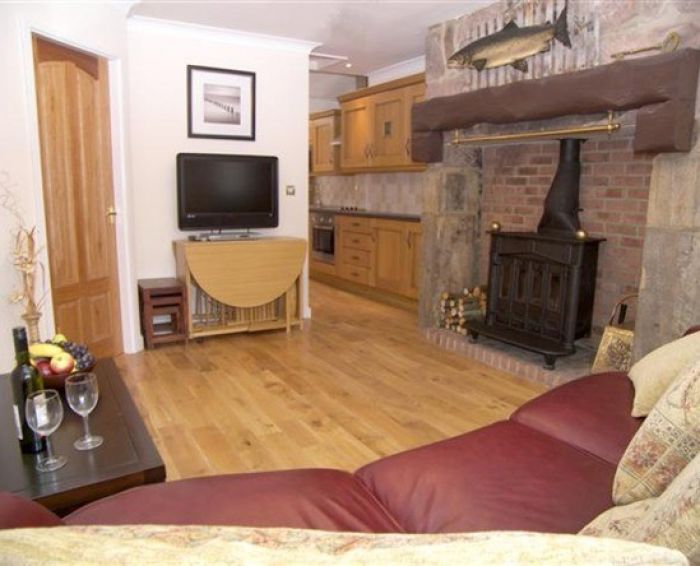 The pinnacle of a luxury getaway in the UK is a holiday cottages in Northumberland. Dotted across this stunning county from coast to countryside you have an overwhelming choice of cottages offering beautiful coastal views, farmhouses looking out over the Cheviot Hills and hidden gems tucked away down quiet country lanes. If you are looking for a luxury getaway in the UK, Northumbria cottages offer you the perfect quintessential English experience.
Regarded as one of the most picturesque regions of northern England, Northumberland offers a wealth of opportunity to visitors, particularly if you like active outdoor pursuits. With miles of lush countryside and rolling hills offering spectacular views Northumberland is a hotbed for hiking enthusiasts and there are hundreds of designated trails throughout the region, both inland and along the coast.
The sea of course presents its own adventures and visitors have ample opportunities for scuba diving, surfing and sea fishing. Why not hire a boat out to discover the monastery on coquet island or explore the Farne Islands for some bird watching. You may even spot some seals basking on the rocks.
Boutique Northumbria Cottages
The luxury cottages in Northumbria are the ideal home from home and create the perfect base from which to explore the region. Stylishly decorated and fully furnished with uber-modern facilities the elegant designs are homely and eye-catching whilst fully functioning kitchens allow you to prepare the romantic or family meal of your choice.
Cottages in Northumberland also vary in size so are ideal for couple looking for a romantic getaway, families visiting on a holiday or groups enjoying a break in the countryside to relax and enjoy the fresh air. And unlike hotels, they offer you privacy and convenience to do what you want when you want.
The cottages are conveniently situated within easy reaching distance of major roads enabling you to get out and about to explore. You will also find plenty of restaurants tucked away in quaint villages where you can enjoy sumptuous meals on the nights you don´t want to cook for yourselves.
Northumberland also has over forty golf courses of varying degrees of difficulty so why not test your handicap and admire the stunning scenery surrounding the greens. You may also want to be pampered and treat yourself to some luxury spa treatment or massage therapies that are widely available. You will find it is the perfect accompaniment to staying in a luxury cottage in Northumbria.