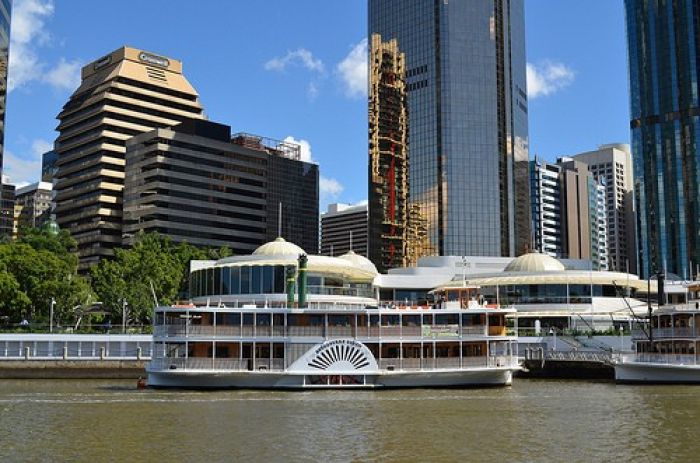 http://www.flickr.com/photos/e
Brisbane, Australia, is an idyllic place for tourists looking to relax and enjoy the best services that money can buy. With the great climate, miles of clean beaches and numerous cultural events, Brisbane is the best place to be for anyone who appreciates luxury. As the Capital city of the Queensland State of Australia, Brisbane is great for those luxury tourists who do not want to stray far from the city centre and all the amenities on offer. Additionally, the city is located close to the Gold Coast and Sunshine Coast beaches, thus giving you the best of both worlds.
In order to enjoy your luxury vacation in Brisbane, Australia, it is important for you to know what hotels and resorts best suit your high-end needs. Numerous high quality hotels are available in Brisbane that will cater to your every whim, for a price of course. These include Royal on the Park, Hotel Urban, Watermark Hotel, The Marriott Hotel and many more. Each of them has unique services that will ensure that you get the best that Brisbane has to offer.
There are many activities for you to do during your luxury vacation in Brisbane. These activities include swimming in the beautiful beaches under the clear blue skies, snorkeling, deep-sea diving, conference meetings, visiting various marine and land animals sanctuaries, caravan travelling, outdoor camping, and many more. You can also sample the great nightlife and shop until you drop in some of the best nightclubs and luxury shopping malls Australia has to offer.
There are places that you should visit while you are on your luxury vacation in Brisbane. Not only are these places are spectacular, but they will leave you with an experience to remember. You should always make an effort to visit the Coastal villages that are dotted along the coastline of Brisbane. They offer opportunities to experience the natives' way of life as well as their scrumptious meals. You can also visit Moreton Bay and its surrounding islands for an unforgettable experience with the marine creatures in the sanctuary.
If the coastal life is not your cup of tea, then enjoy take the opportunity to visit the wide-open spaces of the Greater Brisbane country. Many luxury hotels will not only arrange tours but will provide a camping experience worth writing home about. You can get five star meals outdoors while you enjoy a view of the rising or setting sun. You may opt for cultural attractions like art galleries and performing arts centers. Get yourself a souvenir to remember Brisbane by.
If you prefer a more adventurous way to enjoy Brisbane, then there are plenty of activities geared toward satisfying your adrenaline addiction. You can have the perfect view of the valleys by floating over them using a hot air balloon. Alternatively, you can opt for skydiving activities to channel any excess energy you might have. You can also indulge your softer side by cuddling koala bears or Kangaroos at the Lone Pine Koala Sanctuary.
A cruise is the ultimate way to cap your luxury vacation in Brisbane. The River cruise enables you to view the city of Brisbane from a completely new perspective. It is the perfect way to end your vacation.
About the author:
Danny Duric is an adventure seeker, traveler, blogger. Currently writing for East Coast Car Rentals a Brisbane car rental  company. 
_______________________
See some of the best beach resorts.