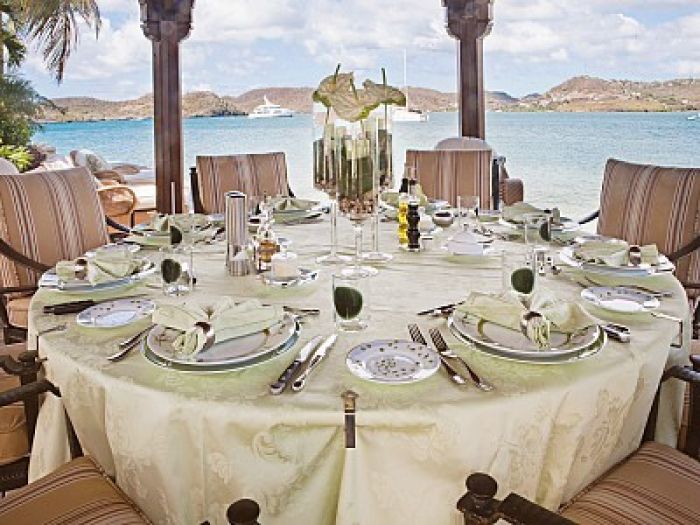 http://www.homeaway.com/vacati
Consider vacation rentals for the ultimate luxury travel. Available around the world, rental villas and estates offer a range of services, entertainment, and amenities designed to impress. How about a property with a private cinema for family movie night or a steam room for your own personal spa? Instead of sharing a hotel with other guests, you will be able to enjoy all of the amenities in peaceful privacy. Keep reading for some of the best luxury vacation rental amenities available.
Spectacular Services
Some travelers have one main concern about vacation rentals: a lack of hotel-style services. While upscale hotels are well known for concierge and room service, there are also many full service rentals out there. Need your own private chef to whip up a dinner party? No problem. How about daily cleaning service to tuck in the beds and do the laundry? How about a personal chef? No sweat. Many of these services are built in to the price of luxury rentals. Instruct your chef on your dining requirements and tell the pool boy what time you would prefer for him to do his chores.
Entertainment for All
In a hotel, on-site entertainment is typically offered to all guests. When you choose a luxury rental, you get to enjoy the entertainment privately. Looking to stick to your fitness routine? Choose a rental with a gym equipped with TVs or a small yoga studio. If you want to keep the kids entertained, choose a rental with a game room, arcade, or billiards table. One of the ultimate vacation rental pleasures is staying in for a night at "home." After a meal prepared by your private chef, retire to the cinema for a screening of a favorite film.
Kick Back and Relax
Vacation rentals are to be enjoyed all day long, and many villas set the stage to help you put your feet up. Choose a property with a private outdoor pool, a steam room, a hot tub, or an outdoor shower. If you love to cook, keep an eye out for a property with a gourmet outdoor kitchen, wine fridge, or brick pizza oven. If the weather is chilly, look for a rental with multiple fireplaces and a conservatory filled with lush plants. Another thing to look out for is huge bathrooms complete with soaking tubs and steam showers. The small details matter for relaxation, such as state of the art audio equipment or a baby grand piano for playing music.
Extra Space
Another appealing feature about vacation rentals is their generous space. Many rentals today have multiple master bedrooms, equally spacious with en-suite bathrooms. Gone are the days where second (and third, fourth, and fifth) bedrooms are lesser in style or character. At luxury properties, it is common for several bedrooms to be en-suite and capable of comfortably hosting couples. In addition to the number of bedrooms, keep an eye out for other spacious areas. Is there a formal dining room in addition to a breakfast nook? An outdoor fire pit with ocean views? An office equipped with the latest technology? A library where the kids can get some studying done? All of this space will help to make your luxurious retreat even more memorable.
Privacy and Location
Perhaps the ultimate amenity is location. On a golf trip, what would be better than being able to see several holes from your deck? On a ski trip, a ski-in/ski-out location is priceless. Choose a rental right on the beach, the mountain, the lake, or the vineyard and you can have the views all to yourself. These exclusive locations often come with plenty of conveniences, such as laundry service, grocery orders, wine and beer delivery, and party planning.
Unusual Amenities
Some of the most luxurious rentals are also stocked with unusual amenities. How about a rental with two kitchens for multiple families? Or a coastal retreat with an attached artist studio for painting and sculpting? If you can dream it, there will often be a vacation rental to match. From the free use of a sports car to one near stables for horseback riding, vacation rentals will exceed your expectations for imaginative amenities. 
http://www.homeaway.com/vacati
Resort Pool at High End Rental