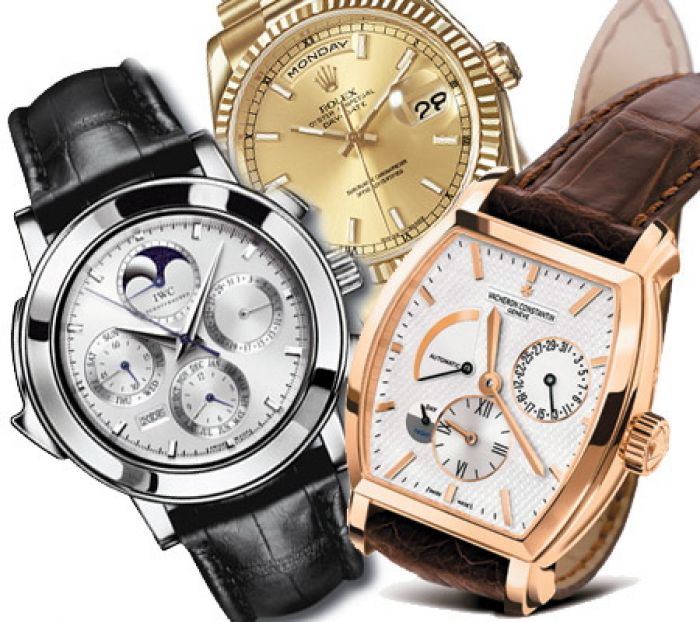 Time2
To clarify, let's kick start things by saying that anything under £2,000 won't be considered a luxury watch in this particular piece. Needless to say, you are paying for quality when you purchase luxury mens watches from the likes of Breitling, Hublot and Ebel and it is a designer accessory which will, in most cases, last a lifetime.
As with all purchases, or at least ones over £2,000, you should make sure that you are familiar with all aspects of the commodity that you are purchasing – and this is no different when it comes to buying luxury watches. Just some of the most important questions that you are likely to ponder when you're after IWC watches, striking Breitling timepieces or any brand of luxury watch include:
Q: Which is the best luxury watch brand out there?
A: This is an extremely difficult question to answer purely because the topic of luxury watches is so incredibly subjective insomuch as it will come down to each individual's personal style and design tastes which dictates the brand of watch they most prefer. Some of the most popular brands, however, include Breitling, Tissot and Maurice Lacroix watches and the striking designs and precision of each of these brands does set them apart in what is a highly competitive industry.
Q: Do luxury watches have a good resale value?
A: Compared to many other forms of jewellery and luxury accessories, watches from the top, high end brands do have a fairly impressive resale value if they are kept in good condition, with their original packaging and authentication stamps. Worldwide brand names like Tag Heuer, Breitling Superocean and Rolex are amongst the most stable and will typically hold their value most successfully.
Q: Why would I spend over £2,000 on a watch?
A: Well, the devil is in the detail – with most luxury watches from the likes of Breitling, Gucci and Hublot painstakingly designed and crafted to create a truly spectacular timepiece that will last for years and provide highly accurate time throughout. In addition to this, some luxury wristwatches will come with features that you just won't find on those sold on the high street. Some Breitling watches, for example, act as a distress beacon and can be activated to help aid recovery in times of emergency – such as an aeroplane crash.
This is obviously just a brief overview of factors to consider when you are thinking of splashing out on a luxury watch but may serve as a good platform for you to check out the different brands that are available on the market.
Time2
IWC Watches
Time2
Maurice Lacroix Watches
Time2
Breitling Superocean