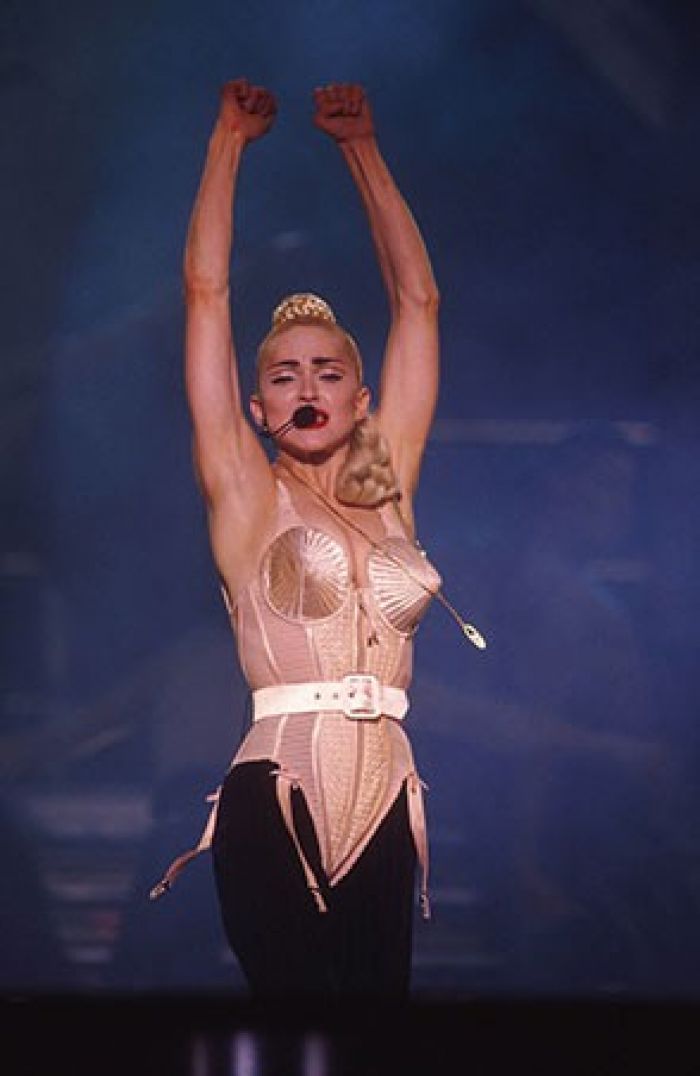 Frank Micelotta/Getty Images
The material girl's fashion exhibit is opening at the end of the week, giving music and fashion hounds alike the chance at an in-depth look at the immensely popular Madonna. Focusing on her barely-there concert costumes over the years, you might want to avoid bringing your kids to this, wholly dependent on what you think is appropriate for you kids of course. 
From bedazzled corsets to her infamous cone bra, Madonna's tour outfits have helped define the provocative singer's career.
On April 25, Madge is giving fans an up close and personal look at her wardrobe during an unprecedented Los Angeles exhibit showcasing some of her most iconic looks.
"The pop-up exhibit at Macy's perfectly exemplifies the inspiration and spirit of the Material Girl line and will give my fans a great opportunity to see the evolution of my style over the years," Madonna told Women's Wear Daily. Read More