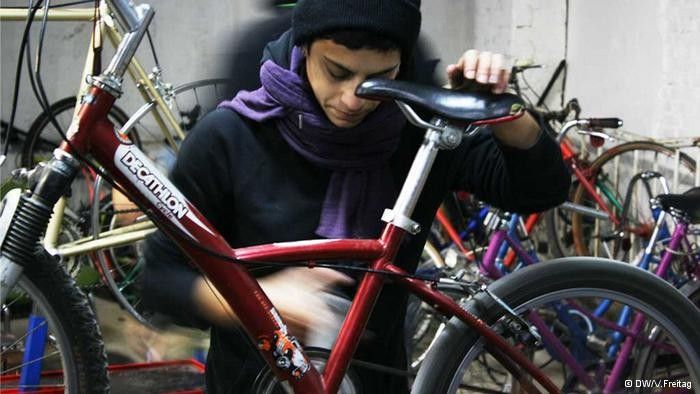 DW/Freitag
Madrid is already well-known for its culture, museums and art, but what many people don't know about the city is that there's a wonderful and bustling contemporary art scene. Visitors to Madrid would be well advised to wander around the art houses and discover some of this fascinating artwork and, possibly, head home with a piece or two. 
An abandoned tobacco factory in Madrid hosts an experiment in citizen-led culture creation. It may seem like an anarchic arts squat - but is actually supported by the state.
If you visit the Tabacalera, a decrepit old tobacco factory in the center of Madrid, you might find artists painting in one basement room, hear muffled drums thumping from another, or catch a teenage video DJ performing in the courtyard next to the bike workshop.
There's no tobacco processing done here anymore. And nobody charges at the door. In fact, it looks, sounds and feels like an anarchic arts squat. Until you bump into a security guard.