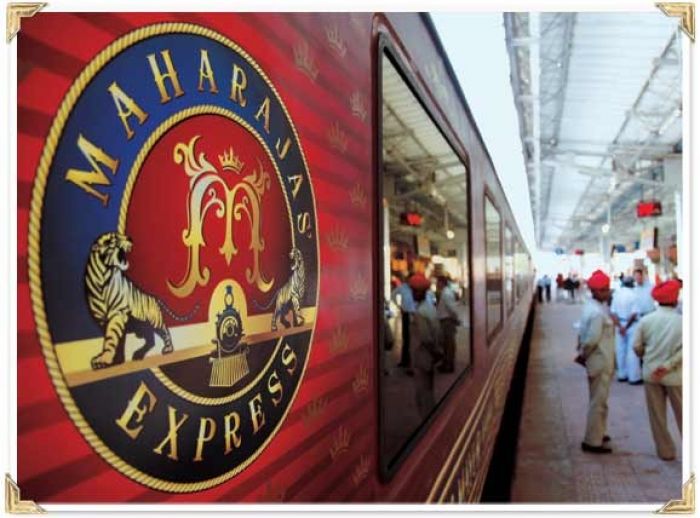 maharajas-express-india.com
Maharajas Express Gems of India - All That Glitters is Gold
It is said that traveling in India is never a complete experience if you haven't traveled in train. As opposed to train traveling in Western countries, traveling aboard local and express trains in India offers insider glimpse into the social and culture milieu of India, a kind of social experience which is at once confounding and endearing.
One of the most popular routes for tourist is Delhi, Agra, Jaipur line (popularly referred to as 'golden triangle tour circuit'). There are several ways to traverse this famous tourist route in India but if you are looking to indulge and looking for authentic 'royal' experience then Maharajas' Express is our answer.
Maharajas' Express, one of the most luxurious trains in the world, offers Gems of India, a 4 days/3 nights journey across the celebrated land of Rajput warrior princes and mighty Mughals of the yore. Designed to cater to corporate high fliers and big shots who are often short on time, Maharajas' Express Gems of itinerary is a tasteful bundle of culture, romance and imperial heritage of India.
Visit to an array of magnificent monuments, wildlife excursion and exclusive insider experiences coupled with opulent on board facilities and impeccable hospitality makes this whirlwind tour one of the most exclusive way to experience myriad hues of India in shortest possible time.
Whereas the pneumatic hydraulic suspension system ensures that you have a smooth ride and sound sleep aboard the train, cabins equipped with electronic safe, environment friendly bathrooms with showers, individual climate control and live television - not to mention elegant décor nostalgic of a bygone era makes for a stay as opulent as it gets. All inclusive fare of Maharajas' Express train journeys ensure that you stay away from the hassles.
Highlight of the tour include:
Champagne breakfast atop Taj Khema overlooking Taj Mahal in Agra
Hit the tiger trail in Ranthambore National Park
Watch or participate in Exhibition Elephant Polo Match in Jaipur
Visit Amber Fort with massive ramparts - India's very own Great Walls
How to book it
Maharajas' Express is a venture of the Indian Railways rail catering and tourism arm IRCTC of the government of India. The Gems of India journey starts from US $6,360.
www.maharajas-express-india.com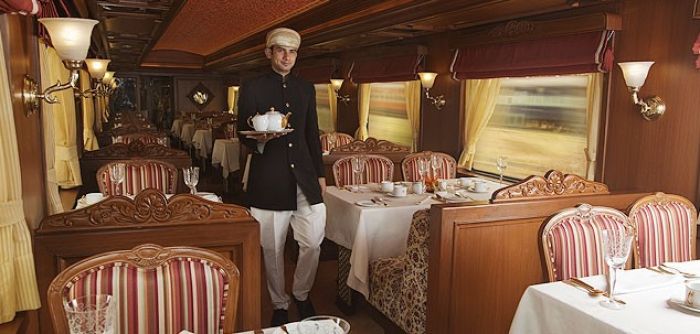 maharajas-express-india.com
Rang Mahal Dining Car, Maharajas' Express