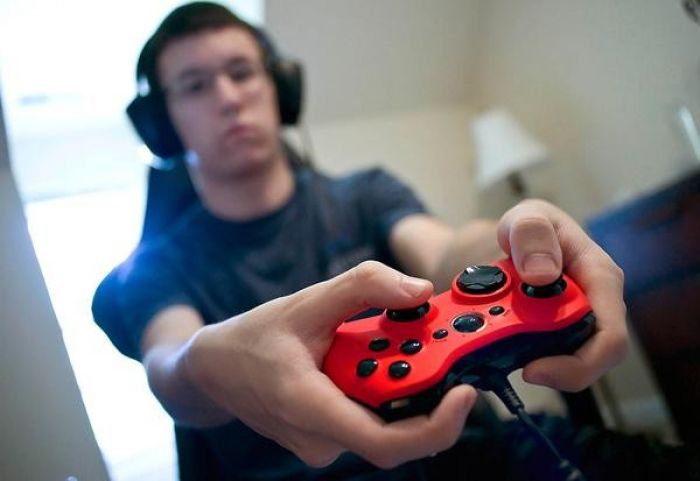 Wesley Beeson/Sanford Herald
While many people see gaming as just a way to pass (or waste) time, the truth is that it's a multibillion dollar industry with one of the largest media followings in the world. Top-tier gamers can make millions every year, but the competition is incredibly fierce since there are so many people participating in each game. With first place prizes reaching $10,000, the Major League Gaming invitational in Orlando this weekend should be an exciting display of digital sportsmanship.
WHAT: The fireballs and bullets may be two-dimensional, but the stakes are very real at this video-game showdown. Seasoned teams will go screen to screen for top honors and a $10,000 first prize in two competitions: the fantasy multiplayer strategy game "Dota 2" today and the fast-paced shooter "Call of Duty: Black Ops II" on Saturday. Read More
Nineteen-year-old Patrick Price is captain of one of best Call of Duty teams in the world — and he lives in Lee County.
The Southern Lee High School 2012 graduate has been playing video games his whole life and was named an international pro gamer in recent years. He's played in 16 major tournaments since 2010 and, starting next week, he travels to London, Paris, Los Angeles, Orlando, Fla., and Anaheim, Calif., for various Major League Gaming (MLG) tournaments, including some with prizes reaching $75,000. Read More
Cold War soldiers and fantasy heroes will meet their foes in a virtual arena at Full Sail University on Oct. 18 and Oct. 19.
Full Sail's campus will be overrun with Call of Duty: Black Ops II and Dota 2 fans as the country's best gamers meet to compete in the Major League Gaming Fall Invitational. Read More