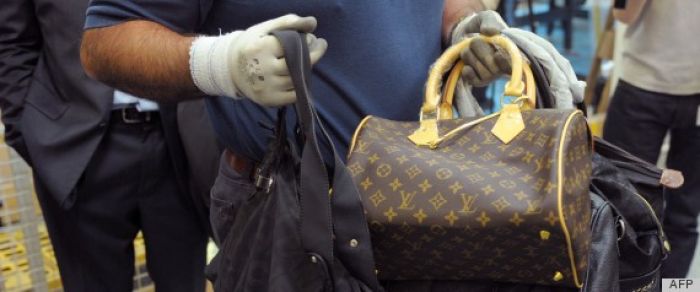 AFP
I'm actually pretty surprised at the numbers on this one; apparently 75% of women in the United States admitted to purchasing counterfeit versions of luxury fashions and accessories. What's more interesting to me in this article is how many of these women couldn't tell the difference between original and knockoff pieces. The differences are pretty significant and well worth paying full price.
Even if they can't afford the real thing, many American women still strive for that designer look and have no problem buying knockoffs, or cheaper copies, according to a new survey released on Tuesday.
Three-quarters of women questioned in the poll admitted that they had knowingly purchased a counterfeit designer fashion item, and many said they had as many as five fake dresses, handbags, wallets, jewelry or pairs of shoes.
More than half bought knockoffs because they couldn't afford the designer label, while 37 percent wanted to impress their friends or family. But nine percent simply couldn't tell the difference. Read More